Why Buying a Metal RV Carport is a Smart Investment?
Traveling is fun, and that's the prime reason why most US residents own a Recreational Vehicle, Motorhome, or Camper. Apart from RV, the count of different types of vehicles is gradually increasing in the United States of America.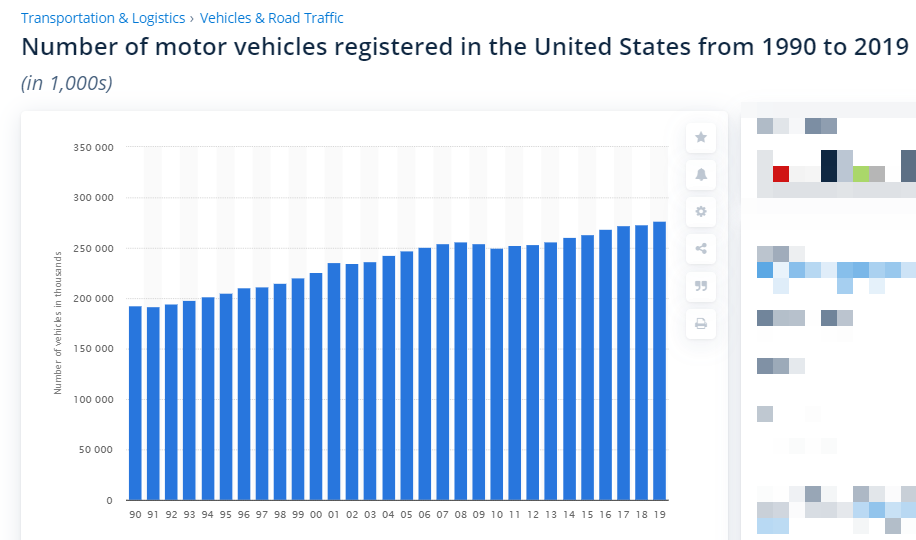 But have you ever thought about what it takes to keep their RV safe and protected from harsh weather conditions, thefts, and vandalism?
All it takes is a strong, robust, and cost-effective carport where you can park your vehicle and keep it secure from sunlight, hailstorm, thunderstorm, high winds, heavy snowfall, and even earthquakes.
However, not many people nowadays know the right RV covers to make wise investments and take their benefits for long.
Don't worry; Carports Advisor is here to help you out with the enormous knowledge about RV Cover and tell you why buying a metal RV Carport is your wise investment.
Now many of you would be thinking of buying a used RV Carport to save money. Undoubtedly, you would save a bit compared to installing a new RC cover. However, you would come across multiple hacks with the low-quality and used RV carport.
Cheap RV Covers are Difficult to Manage: If you are planning to install a cheap RV cover, you must know that they might encounter issues in a short interval of time. You are putting your money at risk by investing it into a low-quality steel structure that can damage your property during winds, snowfall, rain, or other natural calamities.
The cheap covers won't last long, demanding high maintenance for replacement or regular repairs.
Low-Quality RV Covers can Damage Your Vehicle: Yes! Used or low-quality RV covers never give you commitment to the complete safety of your RV. The use of low-quality fabric or unmaintained RV Cover can experience damage anytime and can directly harm your RV.
Unfortunately, a used or cheap RV cover would fail to protect your RV. Instead, it may cause trouble.
Cheap RV Covers have a Short Lifespan: A timber carport can last for nearly 1-2 decades, followed by heavy maintenance and regular repairs. Simultaneously, using a used or cheap RV cover won't give you the desired lifespan every RV over expects.
With these outcomes of used or cheap RV covers, you are far satisfied to opt for a fresh installation at your land and safeguard your RV correctly. However, you are still not aware why metal RV carports are the best investment. Below are the benefits that a metal RV carport can bestow.
Extended Durability: Metal covers are highly durable and made to serve you for decades. These carports are made with 100% steel that ensures high strength and security to your RV. Steel has a high strength-to-weight ratio. Hence, it can remain lightweight without compromising its strength. In short, your RV is fully protected under an RV Cover.
100% Galvanized Steel: Why would anybody invest in steel covers if they rust and damage within a few years? Well, that's the reason steel used in construction is 100% galvanized with zinc coating. Zinc coating on steel implants the rustproof trait in steel. Hence, your building/carport is fully protected from rust and corrosion.
The use of galvanized steel is one major reason why every dealer/manufacturer provides you with 20-years of rust-through warranty.
Decades-Long Lifespan: As mentioned earlier, the standard lifespan of a timber structure is not more than two decades. However, the steel structure can safeguard your vehicle for four decades. You can further extend it with regular maintenance.
Install at Snap: Installation of metal carport is the biggest trait that makes it the best investment over other alternatives. The standard installation time of a metal building is 3-4 days. The major reason behind the quick installation of prefabricated RV Covers is that they are half-built at the manufacturing unit, saving your time and labor cost.
Almost Maintenance Free: Steel is neither prone to rust nor pests. Hence they don't require repairs more often. This is a strong reason for selecting steel covers over timber carports. Steel RV covers with vertical roofs encourage quick runoff of water, debris, and snow. Hence, you can stay free from a heavy load on the roof.
Moreover, the maintenance of steel carports is far lesser than stick structures. On contrary to this, wood structures require frequent repairs as they get damaged by mold, pests, and other weather conditions.
100% Eco Friendly: What's more satisfying than opting for eco-friendly construction material? Yes! Steel is an eco-friendly construction material that gives birth to LEED-certified metal buildings.
LEED-certified building encourages the use of steel structure and minimal use of stick buildings. Above all, the use of steel discourages the cutting of trees and protects Mother Nature from deforestation.
Easy Customization: With custom RV Covers, you have no limits for customization. Based on your personal requirements, you can make changes to the standard RV cover and order it right away. Carports Advisor gives you multiple customization options to choose from and build your own carport from scratch.
With a step-by-step process, designing a dream carport becomes easy, and hence you can get the exact same carport that you expected for your RV.
Steel is 100% Reusable: Steel can be reused for N number of times. After the demolition of any steel structure, entire steel can be reused in other structures. This makes it a 100% reusable material that supports green nature. Further, the manufacturing of steel omits negligible toxic waste compared to other building alternatives.
So, these are the reasons why your metal RV cover is a wise and smart investment.
At Carports Advisor, we give you the shortest way to design/customize your carport and order it with a small deposit. We have an easy Rent-To-Own and Financing option that helps us further to support our clients/customers financially. If you still have any doubt, we are always available to answer your queries. Give us a call at (336)-914-1654 or make your smart investment today.