Best Pre-engineered Steel Carports for
Texas

Residents

In the realm of Texas industries, spanning agriculture to manufacturing, the importance of well-suited metal carports transcends mere convenience; it becomes an absolute necessity.

At Carports Advisor, we understand this reality! We're attuned to the unique challenges presented by each sector. Whether it's the mismatch of existing buildings with your farming operations or factory spaces that fail to meet manufacturing requirements, we offer precise solutions.

Our metal carport solution is meticulously crafted to cater to Texas' residential, commercial, agricultural, and industrial demands. From dimensions and door/window placements to color selections, steel gauges, panels, and roof styles – every aspect can be tailored to your preferences.
Why are Pre-Engineered Metal Buildings Popular in Texas?
Every homeowner seeks a high-quality storage or parking structure to shelter their vehicles, whether an RV, ATV, boat, or other types. When it comes to Texas prefab metal buildings, they stand out as the optimal choice for a multitude of versatile benefits. Opting for a steel structure brings about a host of advantages, which are listed below:
Strength and Durability with Low Maintenance: Metal structures are engineered for longevity, requiring minimal upkeep and exceptional durability. They stand resilient against harsh weather conditions, providing superior protection for your valuable possessions compared to traditional stick-built structures.
Affordability: Texas steel buildings offer affordability in terms of ordering and installation. Carports Advisor delivers competitively priced metal buildings in TX. Our manufacturers are dedicated to cost savings, ensuring you can significantly cut expenses on your metal building project.
Tailored Design Options: Crafting your custom metal building is seamless with Carports Advisor. We let you customize your building and place an order directly. Our TX steel carports range of customization options is virtually limitless, ensuring your building aligns perfectly with your specifications.
Extended Lifespan: A standard metal building boasts a lifespan of approximately 30-40 years, surpassing conventional wooden structures and other building alternatives. What sets our array of metal buildings apart is their composition – constructed from 100% galvanized steel, they're resistant to rust and corrosion, ensuring a longer life span.
Minimal Maintenance Costs: While every building requires periodic maintenance to enhance its longevity, steel structures demand significantly less time and financial investment for upkeep. Common repairs suffice for most TX steel buildings, given their minimal maintenance needs. Furthermore, these buildings remain impervious to rot and the effects of time.
Include Delivery & Installation: At Carports Advisor, our commitment is to serve our customers swiftly. We simplify the installation process and include delivery costs within the final pricing, eliminating the hassle of hiring third-party installers. Choosing us streamlines the entire experience.
Certified Metal Buildings Available: We offer certified metal buildings in Texas that provide enduring protection for your valuable assets, offering shelter and storage solutions.
When homeowners in Texas pursue a reliable, robust, and customizable structure to house their vehicles, Texas prefab metal buildings emerge as the prime choice, merging durability, affordability, and convenience. Carports Advisor stands ready to guide you through the process, ensuring you secure a solution that perfectly aligns with your needs
Invest in Peace of Mind with Certified Metal Buildings in Texas
Living in Texas means facing challenging weather conditions head-on. That's why we offer certified metal buildings beyond mere structures – they provide peace of mind. Engineered to combat even the most severe weather, these buildings stand strong against adversity. From floods to seismic shifts, our certified steel structures have you covered.
If your location experiences milder conditions, our standard metal buildings, featuring regular roof styles and horizontal steel panels, might be the right fit. Your needs matter, and we have solutions for every requirement. To explore the world of certified metal buildings, don't hesitate to contact our metal building experts at (336)-914-1654. Your protection is our priority.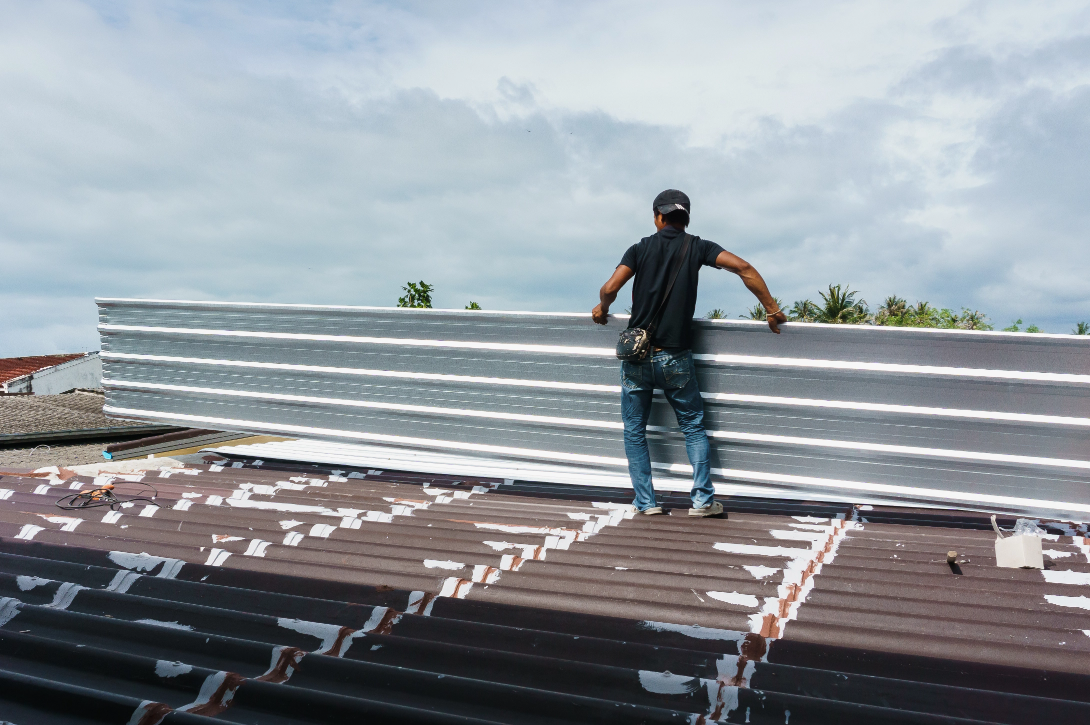 Metal Building Prices Texas
At Carports Advisor, we understand the unique needs of our Texas clientele, and we're here to provide you with transparent and competitive metal garage prices.
Our carefully curated price tables feature various options to meet your specific requirements. Whether you're in the market for a one-car garage, a spacious two-car metal garage, a versatile three-car garage, or even a side-entry garage, we have you covered. We believe in offering choices that align perfectly with your vision. However, multiple factors affect the final steel carport price in Texas.
Tailored Customizations: Every customization you opt for can influence the cost of your metal building in Texas. Carports Advisor empowers you with complete customization freedom for every structure in our catalog. Common customization options that impact prices include:
Walk-in Doors
Roll Up Doors
Sliding Doors
Horizontal or Vertical Slide Windows
Insulation
Fasteners
Sealants and Flashing
Deluxe Trim Package
Ridge Cap
Liners
Purlins
Translucent Panels
Skylights
Plans and Drawings
Gutters and Downspouts
Roof Pitch
26 Gauge Roof and Wall Sheeting
Steel Price Fluctuations: Since steel is a market commodity, its price naturally varies over time. Building costs are directly influenced by steel availability and market rates. Fluctuations in steel prices stem from shifts in market demand, making steel costs a significant factor in determining the final building price.
Metal Building Dimensions: Size matters, and metal carport dimensions correlate with pricing. Larger buildings entail larger steel components, contributing to higher costs. It's advisable to conduct thorough research before finalizing your ideal building. Your location, personal/commercial requirements, and budget play a role in determining the dimensions best suited for you.
Location Impact: The distance between your installation location and the manufacturer is pivotal in the price calculation. Metal buildings are manufactured off-site and delivered in prefabricated segments. Therefore, the distance from the manufacturer to your installation site in Texas affects the overall cost of your customized metal building in Texas.
Inclusive Installation: Incurring additional costs from third-party installers can inflate the final building price. Rest assured at Carports Advisor, as our services encompass Delivery and Installation. Regardless of your location or proximity to the manufacturing unit, we ensure you receive a perfectly matched metal building at the most competitive price.
At Carports Advisor, we're not just about metal garages but delivering your desired storage solution. Our transparent pricing, coupled with quality craftsmanship and expert installation, ensures that your experience with us is nothing short of exceptional
Ready To Order Your Dream Steel Building in Texas?
Speak to our Texas metal building experts and share your custom requirements.
(336)-914-1654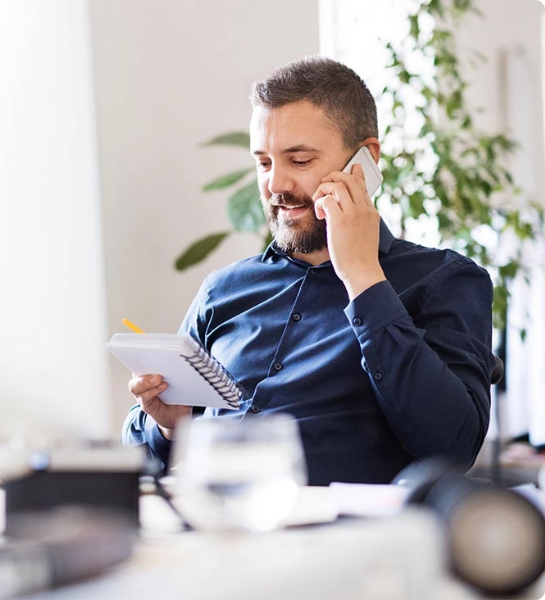 Metal Frames and Panels
Every manufacturer uses it as a standard term to describe the quality of the metal sheets. We have frames available in either 12-gauge or 14-gauge galvanized steel, and for the roofing panels, we use 29 Gauge or 26 GA premium steel. Steel gauge represents the thickness of the metal sheet; the lower the Gauge, the stronger the metal sheet. 12 gauge metal sheets have a thickness of 0.1084 inches, whereas a 14 gauge metal sheet is 0.0785 inches thick.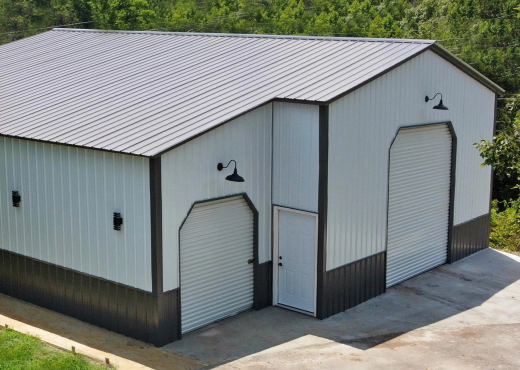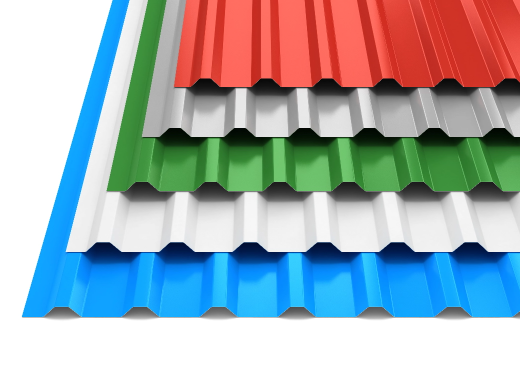 Durable Metal Frames and Panels for Texas Residents
We offer robust metal frames and panels designed to withstand Texas weather. Choose between 12-gauge or 14-gauge galvanized steel frames and 29 Gauge or 26 GA premium steel roofing panels. The 12-gauge option provides extra strength, recommended for rough weather conditions. Both gauges are suitable for various structures, backed by a 20-year limited warranty against rust-through. Your reliable choice for lasting quality.
Must-Have Accessories For Your Texas Metal Garage
Give your metal garage a remarkable upgrade with essential accessories, turning it into a visual delight. Here, we offer a range of accessories that are tailor-made for Texas residents, including:
Gable End: The gable end is a crucial architectural element that reinforces the strength of your metal structure. It's the finishing touch to your pitched roof, enhancing aesthetics and durability.
Garage Overhead Door: Transform your garage entrance into a seamless gateway. Enhance your property with a quality overhead door that adds convenience and boosts your home's overall appeal.
Windows: Embrace natural light and the beauty of your surroundings with metal building windows. Our selection offers various high-quality window options that enhance both aesthetics and functionality.
Sky Lights: Brighten your space with skylights designed to flood your interior with natural daylight. These panels are built to endure, with a class "A" fire rating that ensures resilience against tough conditions.
Walk-in Door: Enjoy effortless access to your metal building with a walk-in door. It's the perfect solution for seamless entry and exit, enhancing the functionality of your structure.
Metal Garage Insulation: Ensure optimal conditions within your metal building by investing in insulation. Prevent mold, mildew, rust, and corrosion while maintaining a comfortable internal temperature.
Wainscoting: Elevate your metal garage's exterior appearance with wainscoting. This decorative element adds a touch of elegance and uniqueness, making your structure stand out. Elevate both the form and function of your Texas metal garage with these carefully curated accessories. Enhance your space, protect your investment, and enjoy a more comfortable environment.
Explore Diverse Metal Building Choices in Texas
Discover a range of metal building options tailored to suit the needs of Texas residents. For your convenience, we have organized our catalog into three distinct categories, making it easy for you to find the perfect fit:
Shop By Size
12'-24' Wide: Starting at 12' in width, these standard metal buildings are versatile solutions for storage and parking requirements. Whether for safeguarding your possessions or parking your vehicles, these steel buildings have you covered. With options extending up to 24' in width, you can choose the size that precisely meets your needs.
26'-30' Wide: These triple-wide metal buildings are a step up in versatility. Ideal for parking, workshops, shop outlets, or even in-house offices, they serve various residential, agricultural, and professional functions. Their adaptability ensures they're a great fit for your evolving needs.
32'-40' Wide: Enter the realm of commercial buildings with prefabricated structures starting at 32' in width. Tailored for commercial and industrial use, they accommodate a range of business demands. Customizable to your requirements, these buildings are perfect for basic warehousing needs.
42'-50' Wide: For workshops, warehouses, farms, and other commercial needs, the 42'-50' wide metal buildings are the go-to solution. Engineered with a vertical roof style, they provide exceptional security and protection against harsh weather conditions, ensuring your assets are safeguarded.
52'-60' Wide: Explore the pinnacle of size with 52'-60' wide metal structures designed for versatile applications. These high-end commercial buildings offer abundant space and can fulfill various purposes. Remarkably, these spacious structures are erected without the need for internal support. Embrace the power of choice with our range of metal buildings tailored to the unique demands of Texas living. From storage to workshops and beyond, we have the solution that fits seamlessly into your lifestyle.
Shop By Type
Metal Carports: Protect your investments with our 100% American-manufactured steel carports. Crafted by renowned manufacturers, our Texas metal carports offer decades of dependable service. Our sturdy metal carports shield them from the elements, whether it's your car, RV, boat, or farm equipment.
Steel Garages: Our metal garages answer whether you seek additional storage or secure parking space. Versatile and durable, they cater to all your requirements.
Steel Workshop Buildings: From safeguarding vehicles to creating a workspace, our metal workshops offer versatility, efficiency, and top-tier steel construction. Experience the best in class.
Prefab RV Covers: Ordinary RV covers fall short. Our metal RV covers provide ultimate protection against environmental challenges. Available in various sizes and configurations, they safeguard your valuable RVs.
Triple Wide RV Cover: Park your RV and cars easily in our spacious triple-wide RV structures. A practical solution to your parking and sheltering needs.
Shop by Application
Residential Metal Buildings: Our residential metal buildings are tailor-made for your home needs. Customize and expand as required to enhance your living space.
Industrial Steel Structures: Unlock the potential of expansive space with our industrial metal buildings. Store machinery, vehicles, and farming equipment efficiently.
Recreational Metal Buildings: Join the trend with recreational steel buildings. Park your RV or create your own haven – a man cave or she-shed.
Parking Structures: Shield your vehicles from the elements with our robust parking solutions. Hailstorms, heavy snowfall, or high winds – we've got you covered. Make the smart choice for quality, durability, and versatility. Choose Carports Advisor for all your metal structure needs
Easy Payment Options for Your Dream Metal Building
With every TX metal building, you get multiple payment options. If you are struggling with financial hacks, don't worry. You can now opt for rent-to-own and financing options that let you pay a small deposit to order your dream metal structure and pay the rest afterward.
Metal Garage Building Financing in

Texas
We offer a stress-free financing option to pay your building amount monthly. You can get metal building financing in Texas that suits your needs; without hidden charges. Our metal building financing program facilitates:
Flexible payment terms (24-72 months)
Financing available up to $50K Building price
Tie-ups with leading finance vendors
Payoff anytime
The quick and easy financing process
No hidden charges
Rent-to-Own Garages in

TEXAS
Metal building Rent-To-Own program from Carports Advisor gives you a seamless buying experience with a small deposit at the initial level and monthly installments afterward. Among all, no credit checks are done, and you can get your RTO amount on the same day. Our RTO Program includes:
No credit check required
Flexible payment options
Affordable monthly payments
Payoff anytime
Instant approval
Ownership in 36 months or less
Still, having doubts? Don't worry, speak to our metal building experts at (336)-914-1654 and get clearance for all your doubts.
Metal Buildings Delivery Time & Estimates
While we can't promise exact delivery times, we provide estimated schedules to inform you about your metal building delivery in Texas state. Based on our completed projects, we offer data on order delivery within specific time ranges.
50% Orders (10-60 Days)
30% Orders (61-80 Days)
19% Orders (81-100 Days)
01% Orders (101 or More)
If you buy from us, there is a 50% probability that you get your building in the specified time interval. Furthermore, 30% of orders take 20 more days to reach their destination, and 19% of orders consume 81-100 days.
Buy Top-Quality Steel Buildings from Carports Advisor
Carports Advisor has dealerships of top metal building manufacturers in Texas that provide endless customization options. We ensure you provide multiple benefits from our professional metal building specialists
America's First Metal Building Real-time Comparison Platform
Latest Price & Offers Comparison Direct from Manufacturers
Extensive Range of Buildings Customization & Color Options
High-Quality American-manufactured Steel Buildings
Location-Based Real-time Pricing
Excellent Customer Service & Communication
Professional and Experienced Team Ready to Advise
Texas Cities Covered by Carports Advisor
Our metal buildings are available to be installed across the various cities of TEXAS , including: