South Carolina Metal Buildings For Sale
South Carolina boasts a rich historical presence, marked by significant events that have shaped its identity. From its colonial beginnings to its pivotal role in the American Revolution and Civil War, the state's history is deeply woven into the fabric of the nation. As South Carolina grows and evolves, the need for modern and reliable infrastructure becomes essential.
Our prefabricated steel structures seamlessly connect the state's historical legacy with its present needs. While South Carolina's history is characterized by its contributions to agriculture, trade, and industry, our metal buildings cater to these sectors. Just as the state's industries have adapted over the years, so have our metal buildings evolved to serve the changing demands of modern businesses.
Whether it's an agricultural building for storing crops or a commercial building for manufacturing, our prefabricated steel buildings provide a sturdy and adaptable solution.
At Carports Advisor, we pride ourselves on being a part of South Carolina's growth story. Our metal buildings reflect the state's resilience, innovation, and commitment to progress. From historical landmarks to cutting-edge industries, our structures stand as a testament to South Carolina's enduring spirit.
Top Commercial Industries Running in South Carolina
South Carolina's economic landscape is as diverse as its natural beauty. The state is home to many thriving industries, each contributing to its growth and development. Many of these industries rely on the durability and versatility of steel buildings for their daily operations. Here are a few notable industries that utilize steel buildings in South Carolina:
Manufacturing: With major manufacturers like BMW and Boeing operating in South Carolina, the manufacturing sector plays a significant role in the state's economy. Steel buildings provide the ideal space for assembly lines, warehouses, and production facilities.
Agriculture: Agriculture remains a vital industry in South Carolina, producing crops like cotton, tobacco, and soybeans. Steel buildings are essential for storing equipment, grains, and livestock, protecting valuable assets from the elements.
Automotive: The automotive industry, led by companies like Michelin, has a strong presence in South Carolina. Steel buildings are used for manufacturing plants, research centers, and storage facilities.
Tourism and Hospitality: With its beautiful coastline and historic landmarks, tourism is a significant economic driver. Steel buildings serve as event venues, hotels, and storage facilities for the tourism and hospitality sector.
Logistics and Distribution: The strategic location of South Carolina makes it a hub for logistics and distribution. Prefab buildings provide ample space for warehouses and distribution centers, ensuring efficient supply chains.
Advantages of South Carolina Metal Buildings
Metal buildings from Carports Advisor offer a multitude of advantages specially tailored to South Carolina's climate and business needs:
Weather Resilience: With South Carolina's varied climate, including hot summers and the occasional hurricane, our metal buildings are engineered to withstand extreme weather conditions, ensuring the safety of your assets.
Durability: The use of 12-gauge and 14-gauge galvanized steel frames ensures your building's longevity, even in the face of changing weather patterns and natural wear.
Customization: Whether you need an agricultural building, commercial structure, or personal workshop, our metal buildings can be tailored to your unique specifications, providing the flexibility you require.
Cost Efficiency: Metal buildings offer an economical solution for businesses and individuals. They require minimal maintenance and have a longer lifespan compared to traditional construction methods.
Quick Installation: Our pre-engineered metal buildings are designed for efficient and rapid installation, minimizing disruptions to your operations.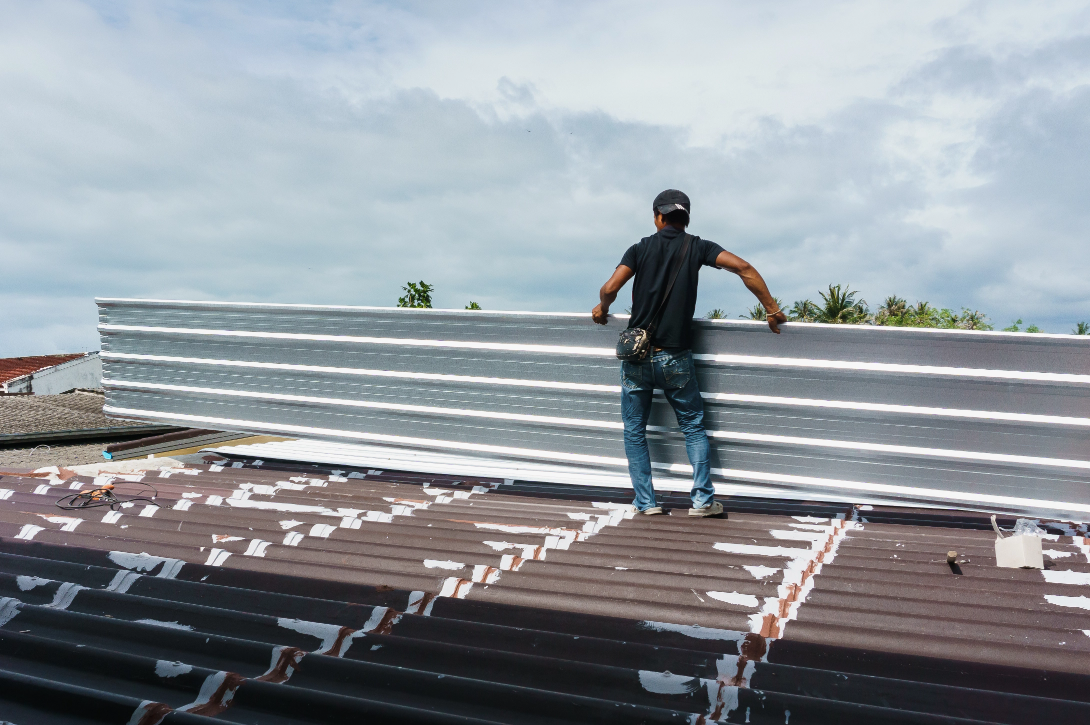 Order Certified Metal Buildings in South Carolina
Choose certified metal buildings from Carports Advisor to ensure quality, safety, and compliance with industry standards. Our buildings are designed to withstand the elements and are customizable to suit your needs. With our certified structures, you gain peace of mind, knowing you've invested in a reliable and durable solution.
Multiple Factors Affect Steel Building Prices in South Carolina
When considering the cost of a steel building in South Carolina, various factors come into play:
Size and Design: Larger buildings and intricate designs can impact the final price. Location: Delivery and installation costs vary depending on your South Carolina location.
Customization: Additional features such as windows, doors, insulation, and accessories contribute to the overall cost. Common customization options that impact prices include:
Walk-in Doors
Roll Up Doors
Sliding Doors
Horizontal or Vertical Slide Windows
Insulation
Fasteners
Sealants and Flashing
Deluxe Trim Package
Ridge Cap
Liners
Purlins
Translucent Panels
Skylights
Plans and Drawings
Gutters and Downspouts
Roof Pitch
26 Gauge Roof and Wall Sheeting
Permits and Regulations: Local building codes and permit expenses can affect the budget.
By understanding these factors, you can make an informed decision that aligns with your budget and requirements.
Invest in the future of your business with Carports Advisor's metal buildings in South Carolina. Our structures are not only built to last but also designed to support your growth and success. Contact us today to explore the possibilities and take the first step toward acquiring a high-quality, customizable metal building.
Let's Discuss Your Dream Steel Building in South Carolina.
Speak to our SC metal building experts and share your custom requirements.
(336)-914-1654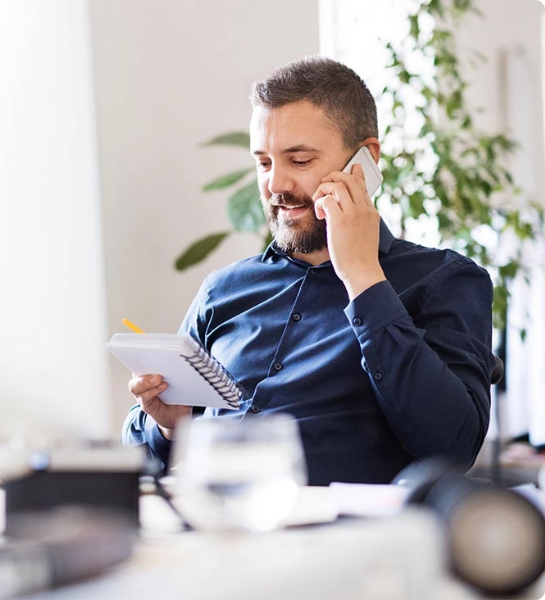 Metal Frames and Panels
When it comes to the heart of your metal building, the frames, and the panels, Carports Advisor stands out as a symbol of quality and durability. Our commitment to excellence is evident in every aspect of our products. Our frames are available in your choice of 12-gauge or 14-gauge galvanized steel, providing you with options that cater to your specific needs.
We utilize premium steel for roofing panels in either 29 Gauge or 26 GA. The gauge of the steel represents the thickness of the metal sheet. As a general rule, the lower the gauge, the stronger the metal sheet. With a thickness of 0.1084 inches, 12-gauge metal sheets offer robust protection. In comparison, 14-gauge metal sheets have a thickness of 0.0785 inches.
We recommend the formidable 12-gauge metal sheet option for those residing in rough weather conditions. This choice ensures your building remains steadfast in the face of challenging elements, offering enhanced protection and longevity.
The industry-standard 14-gauge metal sheet is accepted universally for frame thickness. It's a trusted choice for constructing metal carports, garages, and various other structures. Both gauge options are safe for use in your building, be it metal carports, steel barns, workshops, garages, custom metal buildings, RV covers, or utility carports.
Our 14-gauge tubular frame, featuring 2 ½" x 2 ½" steel tubing, is a testament to strength and reliability. Alternatively, the 12-gauge frame boasts 2 ¼" x 2 ¼" steel tubing, making it heavier and more robust than the 14-gauge variant. You can trust our frames' enduring quality, as they come with a 20-year limited warranty on rust-through, assuming routine user care and maintenance.
At Carports Advisor, we understand that your building's foundation is paramount, and that's why we provide you with the best-in-class metal frames and panels. Your investment deserves nothing less than exceptional quality, and that's precisely what we offer.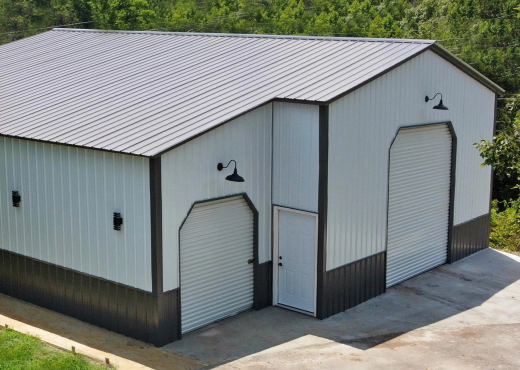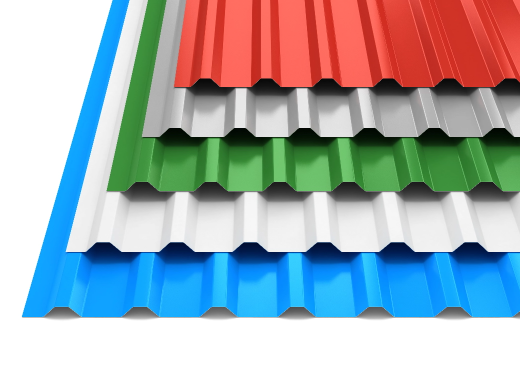 South Carolina Metal Carports & Buildings Accessories
Enhance the functionality and aesthetics of your South Carolina metal building with our array of steel building accessories:
Gable End: Add visual appeal and extra protection to your structure with gable ends.
Garage Overhead Door: Ensure easy access with sturdy and secure overhead doors for your garage.
Windows: Incorporate natural light and ventilation with our versatile window options.
Sky Lights: Brighten up your interior space with skylights that let the sunshine in.
Walk-in Door: Access your building comfortably with a convenient walk-in door.
Metal Building Insulation: Regulate temperature and energy efficiency with insulation options.
Wainscoting: Enhance the aesthetics of your building with wainscoting, available in various styles.
Customize your South Carolina metal building with these accessories to suit your unique requirements, adding practicality and visual appeal.
South Carolina Metal Garage Buildings Based On Size
12'-24' Wide: Versatile and compact, suitable for various storage needs.
26'-30' Wide: Offers extra space for multiple vehicles or equipment storage.
32'-40' Wide: Ideal for larger storage demands or workshops.
42'-50' Wide: Designed for heavy-duty storage or commercial use.
52'-60' Wide: Maximum space for expansive projects or storage requirements.
South Carolina Metal Garage Buildings - Sort By Type
Carports: Protect vehicles from the elements while adding value to your property.
Garages: Secure your vehicles and belongings with durable steel garages.
Workshop: Create a dedicated space for hobbies, DIY projects, or business operations.
RV Covers: Shield your recreational vehicles from the weather.
Triple Wide RV: Accommodate larger vehicles or equipment with ample space.
Carports Advisor South Carolina Metal Buildings For Every Purpose
Residential Metal Garages & Buildings: Enhance your home with functional and durable structures.
Industrial Metal Garages & Buildings: Provide reliable storage and workspace solutions for industrial needs.
Recreational Metal Garages & Buildings: Create versatile spaces for hobbies, gatherings, and leisure.
Parking Structures Metal Garages & Buildings: Optimize parking space with efficient and sturdy structures.
We're dedicated to providing you with the perfect metal building solution for your South Carolina needs. Our structures are designed to withstand the demands of the environment and cater to your specific requirements.
From frames and accessories to varied building types, we're your trusted partner in creating reliable, functional, and customized metal buildings that stand the test of time. Contact us today to begin your journey toward top-quality metal structures in South Carolina.
Easy Payment Options for Your Dream Metal Building in South Carolina
Realize your dream metal building with ease through our flexible payment options. Choose between our convenient Rent To Own program and Metal Building Financing. Enjoy affordability and accessibility as you make your vision a reality.
Metal Garage Building Financing in

SOUTH CAROLINA
We offer a stress-free financing option to pay your building amount via monthly installments. You can get metal building financing for any Metal building that suits your needs; without hidden charges. Our metal building financing program facilitates:
Flexible payment terms (24-72 months)
Financing available up to $50K Building price
Tie-ups with leading finance vendors
Payoff anytime
The quick and easy financing process
No hidden charges
Rent-to-Own Garages in

SOUTH CAROLINA
Metal building Rent-To-Own program from Carports Advisor gives you a seamless buying experience with a small deposit at the initial level and monthly installments afterward. Among all, no credit checks are done, and you can get your RTO amount on the same day. Our RTO Program includes:
No credit check required
Flexible payment options
Affordable monthly payments
Payoff anytime
Instant approval
Ownership in 36 months or less
Metal Buildings Delivery Time & Estimates
While we can't promise exact delivery times, we provide estimated schedules to inform you about your metal building delivery in South Carolina. Based on our completed projects, we offer data on order delivery within specific time ranges.
50% Orders (10-60 Days)
30% Orders (61-80 Days)
19% Orders (81-100 Days)
01% Orders (101 or More)
If you buy from us, there is a 50% probability that you get your building in the specified time interval. Furthermore, 30% of orders take 20 more days to reach their destination, and 19% of orders consume 81-100 days.
Carports Advisor - Best Local Dealer Of Prefabricated Buildings In SC
Choose Carports Advisor as your trusted partner in acquiring custom metal buildings. Our dedication to quality, exceptional customer service, and local presence makes us the best choice for your prefab building needs. Experience personalized solutions, expert guidance, and top-notch structures that stand the test of time. We ensure you provide multiple benefits from our professional metal building specialists.
America's First Metal Building Real-time Comparison Platform
Latest Price & Offers Comparison Direct from Manufacturers
Extensive Range of Buildings Customization & Color Options
High-Quality American-manufactured Steel Buildings
Location-Based Real-time Pricing
Excellent Customer Service & Communication
Professional and Experienced Team Ready to Advise
As the premier provider of metal buildings in SC, we offer a comprehensive range of options that cater to the diverse needs of businesses, farmers, ranchers, and homeowners across the state. When you choose Carports Advisor, you're not just buying a metal building; you're investing in quality, reliability, and a future that builds on the legacy of South Carolina's history.
Partner with us to acquire the perfect metal building for your needs. Contact Carports Advisor today and become a part of South Carolina's ongoing story of growth and progress.
Popular Delivery Locations in South Carolina
Carports Advisor proudly delivers top-quality steel garages and buildings across various cities in South Carolina. With our widespread reach and efficient delivery process, you can trust us to bring your metal building to your doorstep, whether you're in Great Falls, Beaufort, or Johnston. Your dream metal building is just a delivery away.