Advantages of
NORTH CAROLINA

Metal Buildings

When it comes to North Carolina's diverse climate, our metal buildings from Carports Advisor offer a host of advantages that make them the ideal choice for your needs. Here's how our metal buildings can benefit you:

Durability: With ever-changing weather conditions in North Carolina, our metal buildings are built to last. Our 12-gauge and 14-gauge galvanized steel frames and 29-gauge or 26-gauge premium steel roofing panels ensure exceptional strength and longevity.

Weather Resistance: Our NC metal buildings are engineered to withstand North Carolina's weather challenges, from harsh summers to heavy rainfall. Their sturdy construction and rust-resistant materials make them a reliable choice.

Customization: We understand that every customer's needs are unique. That's why we offer a range of customization options, allowing you to design a metal building that perfectly suits your requirements.

Versatility: Whether you need a metal carport, garage, workshop, or RV cover, our metal buildings serve various purposes with efficiency and style.

Cost-Effective: Our metal buildings' longevity and minimal maintenance requirements make them a cost-effective investment over the long run.
Order Certified Metal Buildings in NORTH CAROLINA
For a truly reliable and safe steel building solution in North Carolina, choose Carports Advisor's certified metal buildings. Our certification ensures that your building meets the highest industry standards, providing you with peace of mind and quality assurance. Discover various customization options that allow you to tailor the building to your needs, ensuring you get the perfect structure for your specific requirements.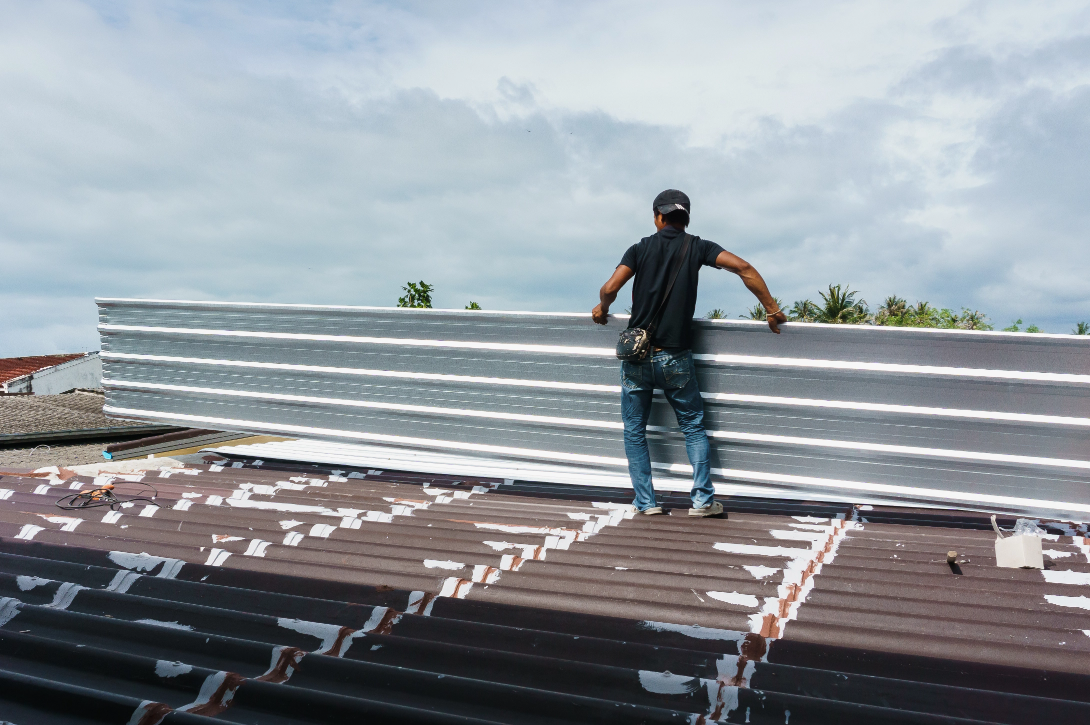 Factors Affecting Steel Building Prices in North Carolina
The cost of steel buildings in North Carolina can vary due to several factors:
Size and Dimensions: Larger buildings generally cost more due to the increased materials required.
Customization: Additional features, such as windows, doors, insulation, and accessories, can impact the final price.
Location: Delivery and installation costs can vary based on your location within North Carolina.
Design Complexity: Intricate designs or special engineering requirements may lead to higher costs.
Permits and Regulations: Local building codes and permit costs can influence the overall price.
Metal Frames and Panels
At Carports Advisor, we offer exceptional quality metal frames and panels. Our frames are available in 12-gauge or 14-gauge galvanized steel, while roofing panels are crafted from 29-gauge or 26-gauge premium steel. The gauge represents the thickness of the metal sheet, with lower gauges indicating stronger sheets. Opt for the 12-gauge option for areas prone to rough weather, while the 14-gauge is an industry-standard choice, suitable for various building structures. Both gauges come with warranties, ensuring lasting performance.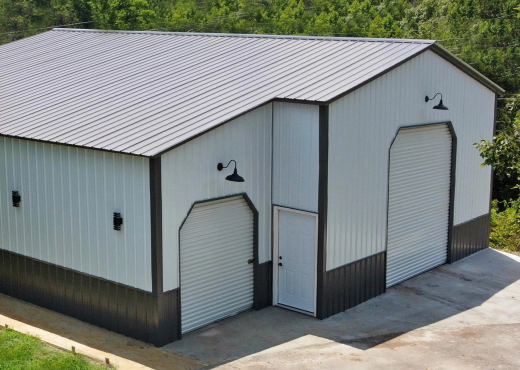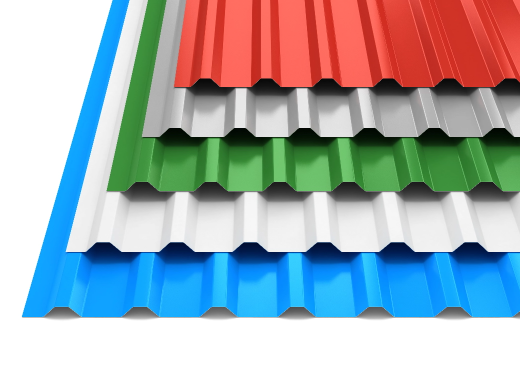 North Carolina Metal Garage Accessories
Enhance your metal building's functionality and aesthetics with a range of accessories:
Gable End: Add a gable end to improve the appearance and structural integrity of your building.
Garage Overhead Door: Choose from various garage door options for easy access and security.
Windows: Incorporate windows to let in natural light and enhance ventilation.
Sky Lights: Choose from various garage door options for easy access and security.
Walk-in Door: Access your building easily with walk-in doors that prioritize convenience.
Metal Building Insulation: Maintain temperature control and energy efficiency with proper insulation.
Wainscoting: Enhance the aesthetics of your building with wainscoting options.
Ready to Order Your DREAM Metal Building?
Speak to our metal building experts and share your custom requirements.
(336)-914-1654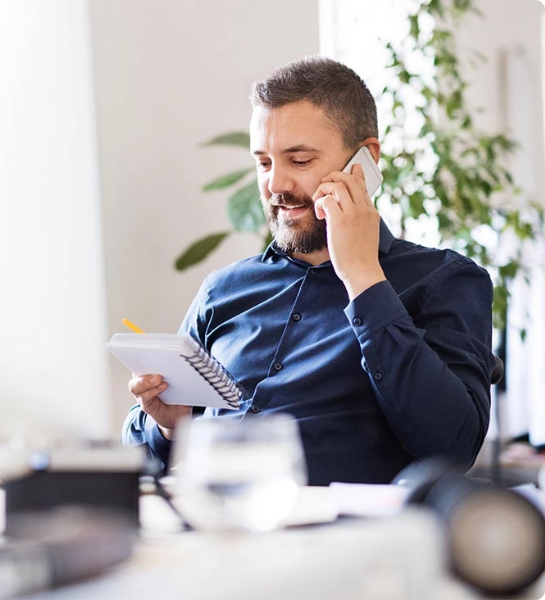 Types of Metal Buildings in North Carolina
At Carports Advisor, we understand that your needs are unique, and that's why we offer a wide variety of metal buildings to suit different purposes. Whether you're looking for residential, industrial, recreational, or parking structures, we have you covered.
Shop By Size
12'-24' Wide Steel Buildings: These compact yet versatile NC metal buildings are perfect for single-vehicle protection, garden storage, or even as a small workshop. They provide an excellent solution for those with limited space who still require durable and functional structures.
26'-30' Wide Steel Buildings: Offering more room for multiple vehicles, equipment, or larger workshops, these metal buildings in North Carolina strike a balance between space and convenience. They are popular among homeowners and small business owners alike.
32'-40' Wide Steel Buildings: Ideal for those who require a substantial amount of space, these metal buildings can accommodate larger vehicles, serve as spacious workshops, or even be transformed into small warehouses. Their versatility makes them a favorite among hobbyists and entrepreneurs.
42'-50' Wide Steel Structures: When you need ample space for storage, commercial purposes, or extensive workshops, these North Carolina buildings provide the room and flexibility you need. Their robust construction makes them suitable for heavy-duty applications.
52'-60' Wide Prefab Buildings: For maximum storage space, expansive workshops, or large-scale projects, these metal buildings are the ultimate choice. They provide the room you need to bring your ideas to life and meet your most demanding storage requirements.
Shop By Type
Steel Carports: Our metal carports are designed to protect your vehicles from the elements while adding value to your property. Whether you need a single-car carport or one that accommodates multiple vehicles, we have options that match your needs and style preferences.
Metal Garages: Keep your vehicles and belongings secure with our sturdy metal garages. From single-car garages to multi-car options, our garages offer the protection and functionality you need.
Metal Workshop: Create your dream workspace with our customizable metal workshops. These buildings provide the ideal environment for pursuing hobbies, working on DIY projects, or running a business.
Prefab RV Covers: Protect your recreational vehicles from the weather and UV rays with our reliable RV covers. Available in various sizes, they ensure your RV remains in top condition.
Triple Wide RV: When your RV needs extra room, our triple-wide RV covers provide the space and protection required. These structures are also suitable for storing multiple vehicles or equipment.
Shop by Application
Residential Metal Buildings: Enhance your property with functional and durable metal structures that serve as carports, garages, workshops, or additional storage solutions.
Industrial Steel Buildings: Our metal buildings NC are built to withstand the demands of industrial use, providing reliable storage, workspace, or shelter for equipment and materials.
Recreational Steel Buildings: Create versatile recreational spaces for your hobbies, gatherings, or activities. Our customizable structures can be tailored to your specific requirements.
Parking Structures: Optimize your parking space with efficient and sturdy metal structures that provide protection for vehicles while maximizing available area. No matter the size, type, or application you're looking for, Carports Advisor has the perfect metal building solution for you in North Carolina. Our commitment to quality, customization, and customer satisfaction ensures you'll find the ideal structure to meet your needs and exceed your expectations.
Easy Payment Options for Your Dream Metal Building
Financing in
North Carolina
When financing your metal building with us, you benefit from:
Flexible Payment Terms: Choose from 24 to 72 months for repayment.
Up to $50K Financing: Secure financing for your building up to $50,000.
Leading Finance Vendors: We have partnerships with reputable finance providers.
Quick and Easy Process: Enjoy a streamlined financing process for convenience.
No Hidden Charges: Our financing options come with transparent terms.
Rent-to-Own Garages in

North Carolina
Our Rent-to-Own option offers:
No credit check: Enjoy easy access to our metal buildings without credit checks.
Flexible Payments: Choose affordable monthly payments that suit your budget.
Payoff Anytime: Own your building in as little as 36 months with flexible payoff options.
Instant Approval: Get quick approval for your Rent-to-Own application.
Metal Buildings Delivery Time & Estimates
While we can't promise exact delivery times, we provide estimated schedules to inform you about your metal building delivery in Texas state. Based on our completed projects, we offer data on order delivery within specific time ranges.
50% Orders (10-60 Days)
30% Orders (61-80 Days)
19% Orders (81-100 Days)
01% Orders (101 or More)
If you buy from us, there is a 50% probability that you get your building in the specified time interval. Furthermore, 30% of orders take 20 more days to reach their destination, and 19% of orders consume 81-100 days.
Buy Top-Quality North Carolina Steel Buildings From Carports Advisor
When you choose Carports Advisor for your metal building needs, you're choosing:
Unmatched Quality: Our steel buildings are constructed with top-quality materials for lasting durability.
Customization: Tailor your metal building to your exact specifications.
Expertise: Benefit from our team's extensive knowledge and experience in the industry.
Transparent Pricing: We provide clear and competitive pricing with no hidden costs.
Exceptional Service: Our customer support is here to assist you at every step of the process.
Timely Delivery: Enjoy on-time delivery and professional installation of your metal building.
Satisfaction Guaranteed: We are committed to your satisfaction and the quality of our products.
Partner with Carports Advisor today to turn your metal building dreams into reality. Contact us to get started on your customized metal building project in North Carolina. With our expertise and commitment to quality, you'll have a reliable and functional structure that meets your needs and exceeds your expectations.
NORTH CAROLINA Cities Covered by Carports Advisor
Our metal buildings are available to be installed across the various cities of North Carolina , including: