Georgia Metal Buildings For Sale
Georgia, a state steeped in history and vibrant culture, is also a beacon of modern innovation. From its role in the American Revolution to its prominence in today's industries, Georgia's legacy is one of growth and adaptability. The modern industrial use of prefabricated steel buildings exemplifies this legacy.
As Georgia continues to flourish, so does the demand for versatile and durable structures that can accommodate the state's ever-evolving needs. Carports Advisor stands at the forefront of this demand, offering Georgia metal buildings for sale that cater to a myriad of purposes.
Our metal buildings are a testament to the state's spirit of innovation. Whether you're looking for a sturdy storage solution, a reliable workshop, or a shelter for your vehicles, our metal buildings are engineered to provide the perfect blend of functionality and longevity.
With a focus on quality materials, expert craftsmanship, and unparalleled customer service, Carports Advisor is your partner in realizing your vision for a resilient and versatile metal building in Georgia.
Georgia's historical significance and forward-thinking mentality align seamlessly with our commitment to delivering cutting-edge solutions. From agricultural structures to commercial buildings, our metal buildings stand as a reflection of Georgia's rich history and its bold journey into the future.
How Top Commercial Industries are Growing in Georgia
Georgia's economic landscape is a tapestry woven with diverse industries, each contributing to the state's growth and prosperity. From agriculture to technology, numerous sectors thrive in the heart of Georgia, utilizing steel buildings for their daily operations. Numerous top companies have upscaled Georgia's industrial prowess, harnessing the strength and versatility of steel structures to fuel their growth.
These enterprises rely on metal buildings to house their operations, warehousing, manufacturing, and more, showcasing the adaptability of steel structures across various industries in the state.
Top Benefits of Metal Buildings For Georgia Residents
Georgia's climate, characterized by hot summers and occasional severe weather, demands structures that can withstand the elements. Carports Advisor's metal buildings are designed to do just that. Our metal carports and buildings offer several key advantages tailored to Georgia residents:
Durability: Withstanding high temperatures, strong winds, and heavy rain, our metal buildings are built to last, ensuring long-term protection for your valuable assets.
Low Maintenance: Metal buildings require minimal maintenance, saving you time and money in the long run.
Customization: Our structures can be tailored to meet your specific needs, whether you require a carport, garage, workshop, or storage space.
Quick Construction: Metal buildings are assembled swiftly, minimizing disruption to your routine and allowing you to enjoy your new space sooner.
Cost-Effectiveness: The durability and low maintenance of metal buildings make them a cost-effective choice over the long term.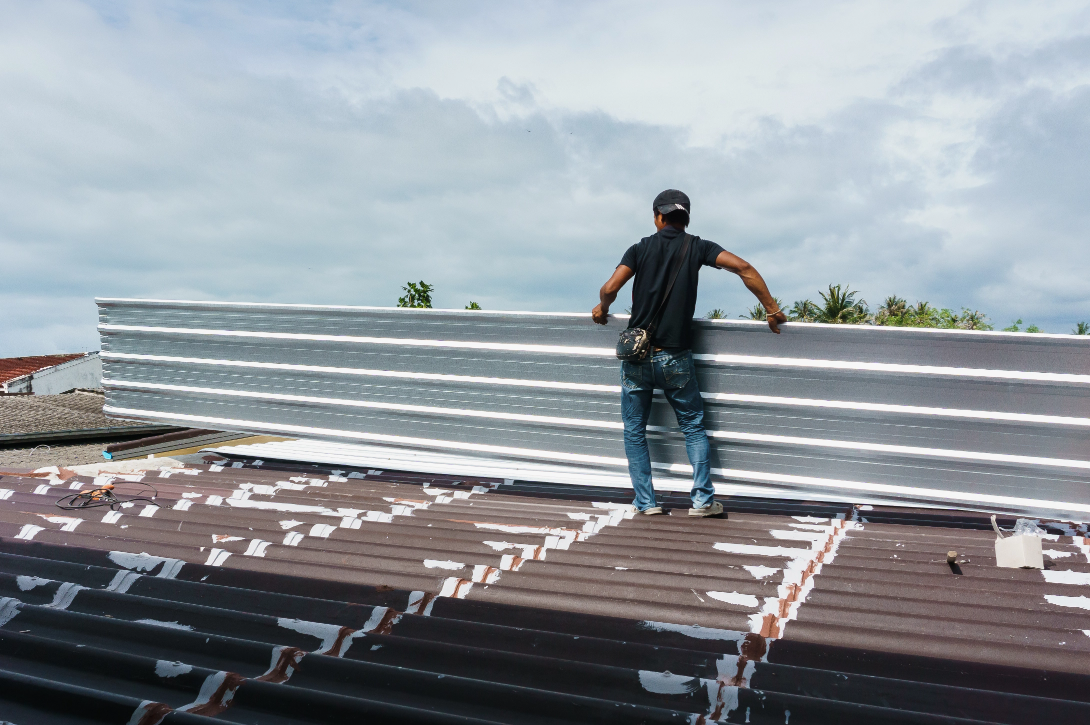 Buy Certified Buildings in Georgia
When investing in metal garages and buildings in Georgia, certification is paramount. Carports Advisor offers certified steel buildings that adhere to stringent industry standards.
Our certified structures are engineered to withstand Georgia's weather conditions and provide optimal protection for your belongings. Moreover, our customization options allow you to design a building that perfectly aligns with your requirements, ensuring the functionality and aesthetics you desire.
Factors Affecting Steel Building Prices in Georgia
Several factors influence the final price of custom steel buildings in Georgia. Understanding these elements helps you make informed decisions. Key factors include:
Size and Dimensions: Larger structures typically incur higher costs due to increased materials and labor.
Design Complexity: Intricate designs and features can impact the cost of fabrication and assembly.
Customization: Adding personalized features or accessories may contribute to the overall price.
Location and Permits: Site preparation, local building codes, and permits can influence expenses.
Accessories and Add-ons: Additional features such as windows, doors, insulation, and ventilation can affect pricing.
At Carports Advisor, we strive to offer competitive prices while delivering exceptional quality. By factoring in these considerations, you can make an informed decision that aligns with your budget and needs.
Experience the Strength of Steel in Georgia
Georgia's thriving industries and dynamic climate demand strong and enduring structures. Carports Advisor's metal buildings not only meet these demands but exceed them.
With a dedication to quality, customization, and customer satisfaction, we empower Georgia residents to invest in buildings that are built to last, serving as a testament to the state's unwavering progress. Contact us today to embark on your journey toward acquiring a metal building that complements your needs and resonates with Georgia's industrial spirit.
Let's Discuss Your Dream Steel Building in Georgia.
Speak to our GA metal building experts and share your custom requirements.
(336)-914-1654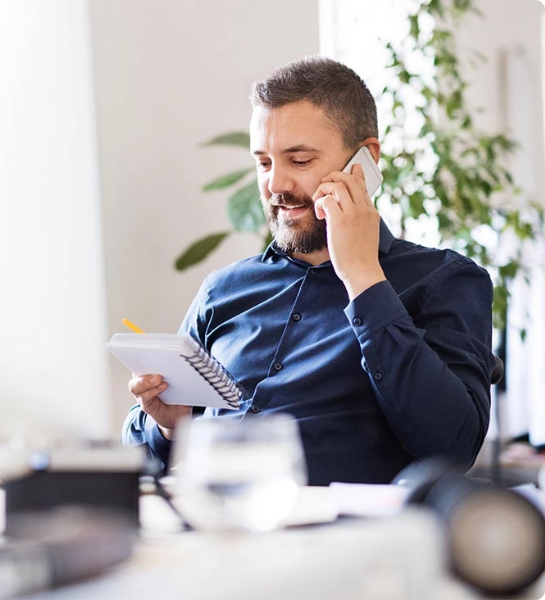 Quality That Speaks Volumes
In the world of metal buildings, the quality of the metal sheets used is a universal language. We take pride in offering frames crafted from either 12-gauge or 14-gauge galvanized steel, ensuring that your structure possesses the sturdiness required to withstand the test of time. Furthermore, our roofing panels are crafted from 29 Gauge or 26 GA premium steel, enhancing the overall integrity of your building.
Gauge: A Measure of Strength
The gauge of a metal sheet directly represents its thickness—the lower the gauge, the stronger the sheet. Our commitment to your project's resilience in the face of varying conditions is evident in our offerings. With 12 gauge metal sheets boasting a thickness of 0.1084 inches and 14 gauge sheets measuring 0.0785 inches, you can rest assured that your structure will stand strong.
Weathering the Elements
In regions like Georgia, where the weather can be unpredictable, the choice of materials is crucial. For areas prone to rough weather conditions, we recommend using robust 12-Gauge metal sheets. These sheets are designed to withstand the harshest elements, providing you with peace of mind.
The Industry Standard
The 14-Gauge metal sheet is not only an industry standard; it's a testament to our commitment to quality. This gauge is universally accepted for constructing metal carports, garages, and other structures. Whether you're seeking to protect your vehicles or create a functional workspace, both 12-Gauge and 14-Gauge metal sheets are suitable for an array of building structures, including steel barns, workshops, custom metal buildings, RV covers, and utility carports.
Custom Steel Buildings - Built to Last
Our frames are not only durable but designed to offer exceptional longevity. The 14 gauge tubular frame features 2 ½" x 2 ½" steel tubing, providing the necessary strength to support your structure. Similarly, the 12 gauge frame boasts 2 ¼" x 2 ¼" steel tubing, offering even greater durability. We stand by the quality of our frames with a 20-year limited warranty on rust-through, provided you follow routine user care and maintenance.
Embrace Resilience with Carports Advisor
When you choose Carports Advisor, you're choosing a partner dedicated to providing you with metal frames and panels that embody the very essence of strength and endurance. Our structures are not just buildings but a testament to your vision and our unwavering commitment to excellence.
Call (336)-914-1654 to discover how we can transform your vision into reality with metal frames and panels that exceed expectations.
Metal Frames and Panels: Unyielding Strength for Your Georgia Projects
When it comes to metal buildings, the strength, and durability of the frames and panels are paramount. At Carports Advisor, we hold ourselves to the highest standard of quality, ensuring that every component of our structures reflects excellence. Our commitment to providing you with exceptional metal frames and panels lies at the core of our mission.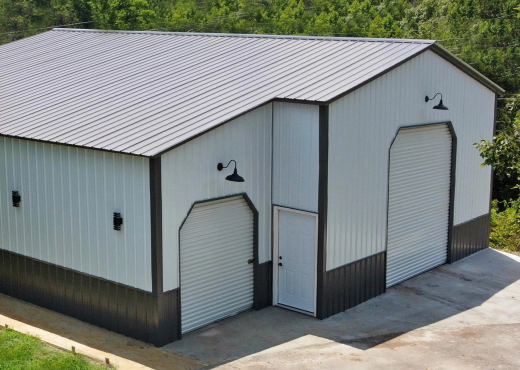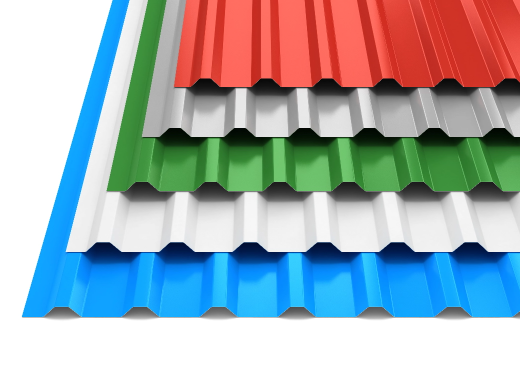 Types of Metal Buildings in Georgia: From Versatile Carports to Industrial Structures
Georgia residents seeking durable and versatile metal buildings have a wide array of options to choose from. At Carports Advisor, we understand that each individual's needs are unique, which is why we offer an extensive range of metal buildings tailored to suit various purposes, sizes, and preferences.
Whether you're in need of residential storage, industrial solutions, or recreational spaces, our structures are designed to exceed your expectations.
Georgia Metal Garage Buildings Based On Size
12'-24' Wide: Compact yet functional, our 12'-24' wide metal garage buildings are ideal for homeowners looking to safeguard their vehicles or create additional storage space without sacrificing aesthetics.
26'-30' Wide: Offering more room for storage or workspaces, our 26'-30' wide metal garage buildings are a popular choice among homeowners and small businesses seeking practicality and durability.
32'-40' Wide: For those requiring larger storage or workspace solutions, our 32'-40' wide metal garage buildings offer ample space to accommodate multiple vehicles, equipment, or a combination of both.
42'-50' Wide: With even more width, our 42'-50' wide metal garage buildings cater to larger storage needs, making them suitable for businesses and enthusiasts alike.
52'-60' Wide: Our 52'-60' wide metal garage buildings provide expansive space for various uses, from industrial storage to workshops and even commercial operations.
Georgia Metal Garage Buildings - Sort By Type
Carports: Offering protection from the elements, our carports are a versatile solution for vehicle storage. Available in various sizes and designs, they are a cost-effective way to shield your vehicles from Georgia's changing weather.
Garages: With enclosed sides and secure locking mechanisms, our metal garages provide enhanced protection for your vehicles, equipment, and belongings, making them an excellent choice for homeowners and businesses.
Workshop: Create a dedicated workspace with our workshop metal buildings. Whether you're an artist, craftsman, or DIY enthusiast, these structures offer a comfortable and functional environment to pursue your passions.
RV Covers: Georgia's outdoor enthusiasts can keep their recreational vehicles safe from the sun, rain, and other elements with our RV covers, ensuring that your adventure-ready vehicles stay in top condition.
Triple Wide RV: Our triple-wide RV covers offer the ultimate protection for larger RVs or multiple vehicles. These spacious structures are designed to accommodate larger vehicles with ease.
Carports Advisor Georgia Metal Buildings For Every Purpose
Residential Metal Garages & Buildings: From single-car garages to spacious storage solutions, our residential metal buildings cater to homeowners seeking secure and functional spaces for their property and belongings.
Industrial Metal Garages & Buildings: Businesses in Georgia can rely on our industrial metal buildings to provide the sturdy and efficient storage and workspace solutions needed to optimize operations.
Recreational Metal Garages & Buildings: Whether you're passionate about sports, hobbies, or crafts, our recreational metal buildings offer the perfect setting to indulge in your interests while protecting your gear.
Parking Structures Metal Garages & Buildings: With the ever-growing need for efficient parking solutions, our metal parking structures provide a reliable and organized way to accommodate vehicles in crowded areas. At Carports Advisor, we offer metal buildings and solutions that empower Georgia residents to enhance their lives and operations. With a dedication to quality, customization, and customer satisfaction, our structures are a reflection of our commitment to excellence. Discover the perfect metal building for your needs and embrace the strength, durability, and versatility that Carports Advisor offers.
Easy Payment Options for Your Dream Metal Building in Georgia: Flexibility and Convenience
At Carports Advisor, we understand that investing in a metal building is a significant decision. We offer two convenient payment options to make your journey smoother: Rent To Own and Metal Building Financing.
Metal Garage Building Financing in

GEORGIA
We offer a stress-free financing option to pay your building amount via monthly installments. You can get metal building financing for any Metal building that suits your needs; without hidden charges. Our metal building financing program facilitates:
Flexible payment terms (24-72 months)
Financing available up to $50K Building price
Tie-ups with leading finance vendors
Payoff anytime
The quick and easy financing process
No hidden charges
Rent-to-Own Garages in

GEORGIA
Metal building Rent-To-Own program from Carports Advisor gives you a seamless buying experience with a small deposit at the initial level and monthly installments afterward. Among all, no credit checks are done, and you can get your RTO amount on the same day. Our RTO Program includes:
No credit check required
Flexible payment options
Affordable monthly payments
Payoff anytime
Instant approval
Ownership in 36 months or less
Carports Advisor - Best Local Dealer Of Prefabricated Buildings In GA
Choosing Carports Advisor as your partner for custom metal buildings offers numerous advantages. As the best local dealer of prefabricated buildings in Georgia, we take pride in our commitment to quality, customization, and customer satisfaction. With a team of experts dedicated to turning your vision into reality, you'll experience:
Expertise: Our team possesses deep knowledge and expertise in metal building design, construction, and customization. We're here to guide you through the process and ensure your needs are met.
Quality: We offer top-notch materials and craftsmanship to deliver durable and reliable metal buildings that withstand the test of time and weather.
Customization: No two projects are the same, and we understand that. Our customization options allow you to design a metal building that aligns perfectly with your requirements and preferences.
Customer-Centric Approach: Your satisfaction is our priority. We're committed to providing exceptional customer service at every step of your journey.
Popular Delivery Locations in Georgia: Bringing Your Vision to Life
At Carports Advisor, we're proud to deliver our high-quality metal garages and buildings across various cities in Georgia. No matter where you're located, we're dedicated to bringing your vision to life. From bustling urban centers to serene rural landscapes, we're your reliable partner in creating functional and resilient metal structures. Some of our popular delivery locations in Georgia include: