ALABAMA's Metal Buildings - A Fusion of Past and Future
Alabama's rich history and thriving industries make it a prime location for modern metal buildings. Rooted in its historical significance, Alabama's transition from agriculture to industry parallels the evolution of prefabricated steel structures.
Just as Alabama's industries have adapted to modern needs, our metal buildings offer versatile solutions for various applications. From carports to commercial buildings, Carports Advisor blends the state's history with cutting-edge engineering to create structures that withstand time and enhance functionality.
Industries Thriving with Alabama's Metal Buildings
In Alabama, steel buildings have become integral to various industries:
Agriculture: Smith Farms relies on our metal barns for equipment storage and animal shelter, ensuring efficient farm operations.
Automotive: Johnson Auto Repair utilizes our metal workshops for maintaining and repairing vehicles, ensuring a well-organized workspace.
Construction: Brown Builders employs our metal buildings as construction offices and storage spaces for tools and materials.
Manufacturing: Turner Manufacturing relies on our industrial metal buildings to house machinery and raw materials, enhancing production efficiency.
Alabama Metal Buildings - A Versatile & Durable Choice
With Alabama's diverse climate, choosing structures that can withstand the elements is essential. Metal buildings from Carports Advisor are an ideal choice. Their strength, durability, and resistance to rust and corrosion make them perfect for Alabama's weather. Benefits include:
Durability: Our prefab buildings stand strong against weather challenges, offering a longer lifespan than traditional wood structures.
Low Maintenance: Minimal upkeep ensures you save time and resources, focusing on what truly matters.
Customization: Tailor your metal building to your specific needs, choosing sizes, styles, and accessories that suit your purpose.
Certified AL Metal Buildings - Your Investment in Quality
Choose certified metal buildings in Alabama for peace of mind. Certified structures meet strict industry standards, assuring top-notch quality. At Carports Advisor, we offer various customization options, allowing you to design a structure that aligns with your unique requirements. You're in control, from color choices to windows, doors, and insulation. Our experts guide you throughout the process, ensuring your investment in a certified metal building brings enduring value.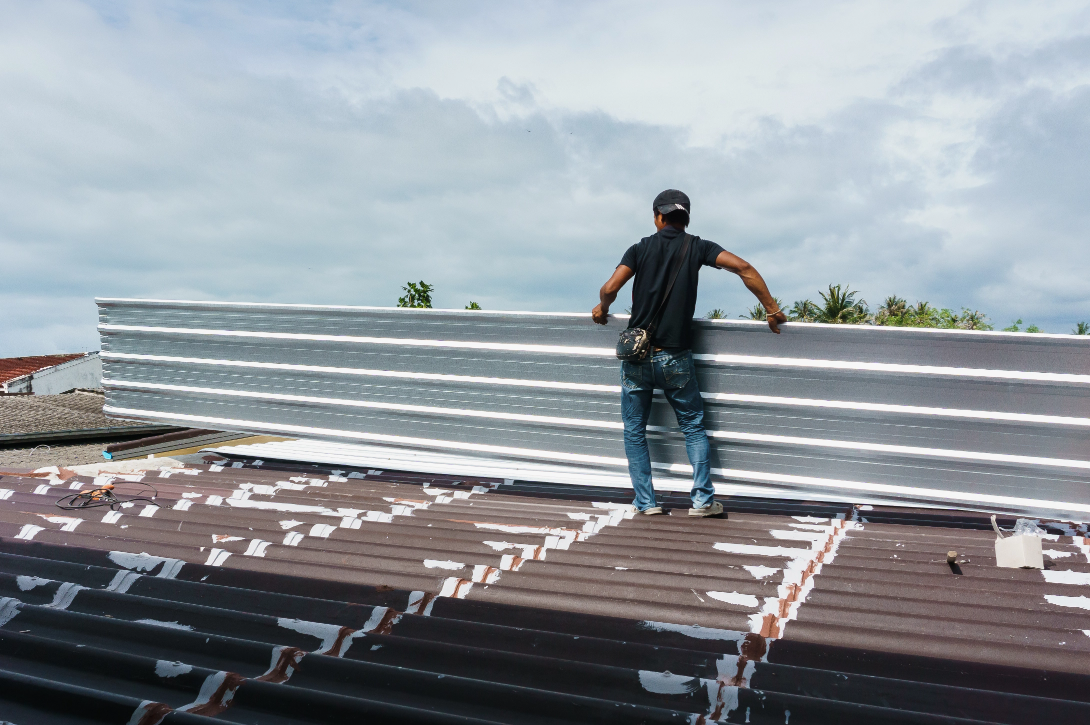 Factors Influencing Alabama Steel Building Prices
Numerous factors affect the cost of Alabama steel buildings:
Size and Dimensions: Larger structures typically cost more due to increased materials and construction time.
Customization: Adding accessories and features enhances functionality but might raise the final price.
Location: Regulations and permits influence costs. Certified buildings may require additional expenses to meet code.
Installation Complexity: Site preparation and assembly difficulties can impact the overall price.
Additional Features: Incorporating windows, doors, insulation, and other features adds convenience but might increase costs.
Consider these factors to create a budget-friendly yet functional steel building in Alabama.
Robust Frames and Panels for Alabama's Metal Buildings
Our commitment to quality is reflected in the frames and panels of our Alabama metal buildings. Choose between 12-gauge and 14-gauge galvanized steel frames and roofing panels made from 29 or 26-gauge premium steel. A lower gauge indicates a stronger metal sheet, ensuring resilience against various weather conditions.
The 12-gauge option is recommended for areas with rough weather. The 14-gauge is an industry-standard, suitable for building carports, garages, workshops, and more. Both gauges are secure for your building structures, and our 20-year limited warranty demonstrates our confidence in their durability.
Elevate Your AL Metal Building with Accessories
Enhance the functionality and aesthetics of your Alabama metal garage with our diverse accessory options. Gable Ends, Garage Overhead Doors, Windows, Sky Lights, Walk-in Doors, Metal Building Insulation, and Wainscoting provide both practicality and visual appeal.
Let's Discuss Your Dream Steel Building in Alabama
Speak to our AL metal building experts and share your custom requirements.
(336)-914-1654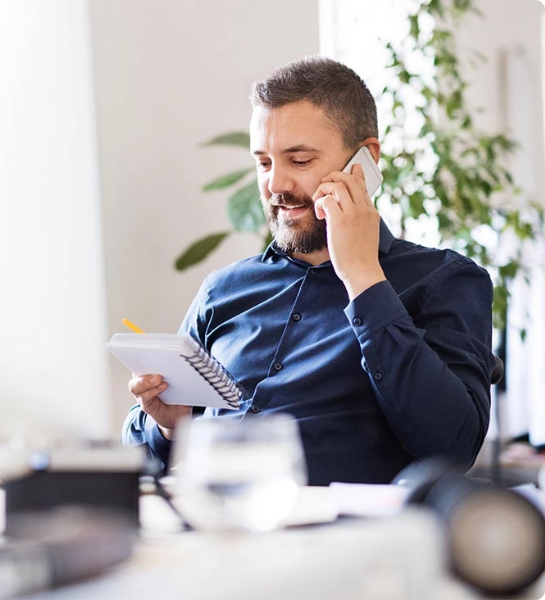 Metal Frames and Panels
Every manufacturer uses it as a standard term to describe the quality of the metal sheets. We have frames available in either 12-gauge or 14-gauge galvanized steel, and for the roofing panels, we use 29 Gauge or 26 GA premium steel. Steel gauge represents the thickness of the metal sheet; the lower the Gauge, the stronger the metal sheet. 12 gauge metal sheets have a thickness of 0.1084 inches, whereas a 14 gauge metal sheet is 0.0785 inches thick.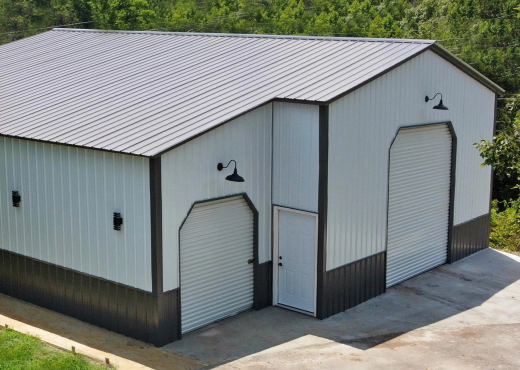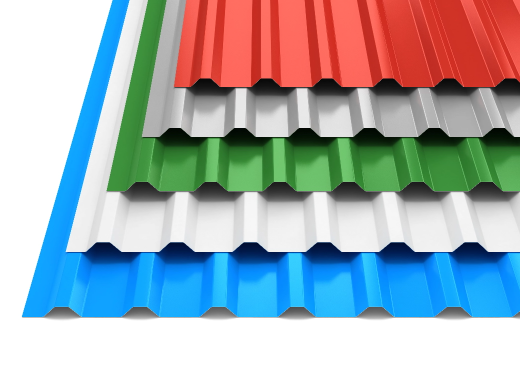 Exploring Alabama's Metal Building Types
Alabama Metal Garage Buildings Based On Size:
12'-24' Wide: Suitable for single-car storage and compact workshops.
26'-30' Wide: Provides ample space for larger vehicles and workspace.
32'-40' Wide: Ideal for multiple-car storage and versatile workshops.
42'-50' Wide: Offers spacious storage for vehicles and equipment.
52'-60' Wide: Perfect for extensive storage needs and expansive workshops.
Alabama Metal Garage Buildings - Sort By Type:
Carports: Versatile open structures for vehicle protection.
Garages: Fully enclosed spaces for secure storage and workshops.
Workshop: Dedicated spaces for creative projects and hobbies.
RV Covers: Protect your recreational vehicles from the elements.
Triple Wide RV: Spacious covers for larger recreational vehicles.
Carports Advisor Alabama Metal Buildings For Every Purpose:
Residential Steel Garages & Buildings: Enhance home storage and workspace
Industrial Metal Garages & Buildings: Optimize industrial operations with functional structures.
Recreational Metal Garages & Buildings: Create dedicated spaces for leisure activities.
Parking Structures Metal Garages & Buildings: Efficiently manage vehicle storage.
Easy Payment Options for Your Dream Metal Building in Alabama
At Carports Advisor, we offer convenient payment options to bring your dream metal building to life. Choose between Rent To Own and Metal Building Financing for a seamless purchasing experience.
Metal Garage Building Financing in

ALABAMA
We offer a stress-free financing option to pay your building amount via monthly installments. You can get metal building financing for any Metal building that suits your needs; without hidden charges. Our metal building financing program facilitates:
Flexible payment terms (24-72 months)
Financing available up to $50K Building price
Tie-ups with leading finance vendors
Payoff anytime
The quick and easy financing process
No hidden charges
Rent-to-Own Garages in

ALABAMA
Metal building Rent-To-Own program from Carports Advisor gives you a seamless buying experience with a small deposit at the initial level and monthly installments afterward. Among all, no credit checks are done, and you can get your RTO amount on the same day. Our RTO Program includes:
No credit check required
Flexible payment options
Affordable monthly payments
Payoff anytime
Instant approval
Ownership in 36 months or less
Metal Carports & Building Applications in Alabama
Vehicle Protection: Metal carports shield your vehicles from sun, rain, and other elements, preserving their condition and resale value.
Storage Solutions: Metal buildings offer ample space for storing equipment, tools, and belongings, ensuring a clutter-free environment.
Workshops: Transform your metal structure into a functional workspace for hobbies, crafts, or professional projects.
Agricultural Use: Steel barns and agricultural buildings provide shelters for livestock, equipment, and feed, supporting efficient farming practices.
Commercial Ventures: Metal structures serve as storefronts, storage units, or commercial spaces for various businesses.
Recreational Areas: Create comfortable recreational spaces with versatile metal structures for gatherings, parties, or leisure activities.
Why Choose Carports Advisor for Your AL Metal Building?
Personalized Approach: Our experts guide you through every step, ensuring your metal building meets your unique needs and preferences.
Quality Assurance: We collaborate with reputable manufacturers to deliver top-notch, durable metal structures.
Seamless Process: Carports Advisor offers a hassle-free and efficient journey from selecting the design to installation.
Customization Options: Tailor your metal building with a range of options, including colors, accessories, and features.
Industry Expertise: With years of experience, we provide expert advice to help you make informed decisions.
Delivering Across Alabama
Our expansive delivery network encompasses various cities across Alabama, making Carports Advisor your trusted partner in acquiring quality metal buildings.
With Carports Advisor, your journey to acquiring a metal building in Alabama is more than a transaction; it's a partnership dedicated to bringing your vision to life and enhancing your space with durable, versatile structures. Trust us for quality, reliability, and service excellence as we deliver your AL steel garages and buildings to various cities across the state.