Advantages of
KANSAS

Metal Buildings

Every homeowner looks for premium quality storage or parking structure to shelter their RV, ATV, Boat, or other vehicles under one roof. Kansas prefab metal buildings are the ideal option to choose for versatile benefits. Investing in steel structure offers numerous advantages; some of them are listed below:

Strong Durable Less Maintenance: Metal structures are made to last long with minimal maintenance and high durability. These buildings can stand straight against harsh weather challenges and safeguard your valuables better than conventional stick buildings.

Affordable price: Kansas steel buildings are affordable to order and easy to install. Carports Advisor provides you metal buildings in KS with the competitive prices. Furthermore, our manufacturers are committed to saving your money. Hence, you can save a significant amount on your metal building project.

Custom Building Designs: Designing your custom metal building isn't an issue when the Carports Advisor gives you the option to customize your building and order it directly. Our KS steel structures have endless customization options that are available when you order a building.

Long Life: A standard metal building has its survival life of about 30-40 years, which is higher than the conventional wood buildings and other construction alternatives. Above all, our wide range of metal structures is made with 100% galvanized steel and rust and corrosion-resistant steel.

Minimal Maintenance Cost: Very metal building requires regular maintenance to boost its lifespan. However, steel structure doesn't require hefty time and money investment for maintenance. Instead, you can attend common repairs that KS Steel Buildings require minimal maintenance and repairs. Above all, these buildings aren't affected by rot and don't decay with time.

Delivery & Installation Included: Carports Advisor believes in serving our customers in the lowest possible lead time. Moreover, we provide ease of installation and delivery cost; hence include them in the final pricing. Buying from us will eliminate the heck of hiring third-party installers.

Certificated Metal Buildings Available: We provide long-term protection to your valuables that are capable of sheltering your valuables and storing your essentials.
Order Certified Metal Buildings in
KANSAS
For areas where harsh weather conditions are prominent, it's important to install certified metal buildings that can safeguard your essentials. Certified metal structures are available with the assurance to confront hazardous weather and stand still in adverse situations. Certified steel structures are made to sustain even floods, seismic waves that are hard to neglect.
However, if your state doesn't witness frequent weather hazards, you can order standard metal buildings with regular roof style, horizontal steel panels, etc. You can speak to our metal building experts at (336)-914-1654 for more details on certified metal buildings.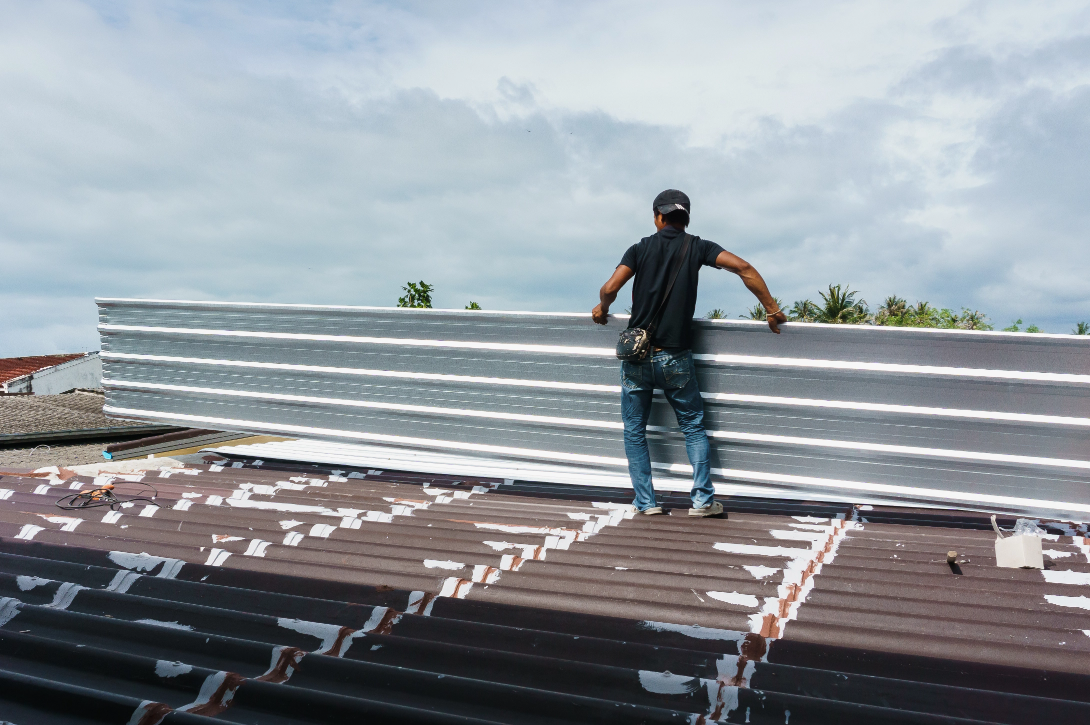 Metal Building Price in KS
Kansas steel building prices fluctuate on different factors. No two states have similar building prices. Hence you should know what factors affect your metal building price.
Customizations: With every single customization, metal building price fluctuates. Carports Advisor gives you 100% freedom to customize each and every metal structure available in our catalog. Accessories uses & customization options that most commonly changes in building prices are:
Walk-in Doors
Roll Up Doors
Sliding Doors
Horizontal or Vertical Slide Windows
Insulation
Fasteners
Sealants and Flashing
Deluxe Trim Package
Ridge Cap
Liners
Purlins
Translucent Panels
Skylights
Plans and Drawings
Gutters and Downspouts
Roof Pitch
26 Gauge Roof and Wall Sheeting
Steel Prices: Steel is a market commodity; hence its price fluctuates with time. The building price is dependent on steel availability and market price. Steel prices fluctuate based on market demand. Thus the final building price has steel price as a significant factor.
Metal Building Size Dimensions: Size and metal building dimensions are not alike, and hence its price varies accordingly. The bigger the building, the bigger its steel components, and the higher it's the price! You are always suggested to research well ahead of ordering an ideal building for your location. Metal building dimensions depend upon your area, personal/commercial needs, and your budget.
Building Location: How far is your destination from the manufacturer? This point is considered to decide your ordered building price. Metal buildings are pre-built at the manufacturing unit and are delivered in prefabricated components. Hence your installation side from the manufacturer does affect the final price of your custom metal building in Kansas .
Installation Costing: Third-party installers cost you more than the final building price. However, with a Carports Advisor, you can stay assured as we provide Delivery & Installation Included. Regardless of your area and distance from the manufacturing unit, we ensure you get the best-fit metal building at the lowest price.
Ready to Order Your DREAM Metal Building?
Speak to our metal building experts and share your custom requirements.
(336)-914-1654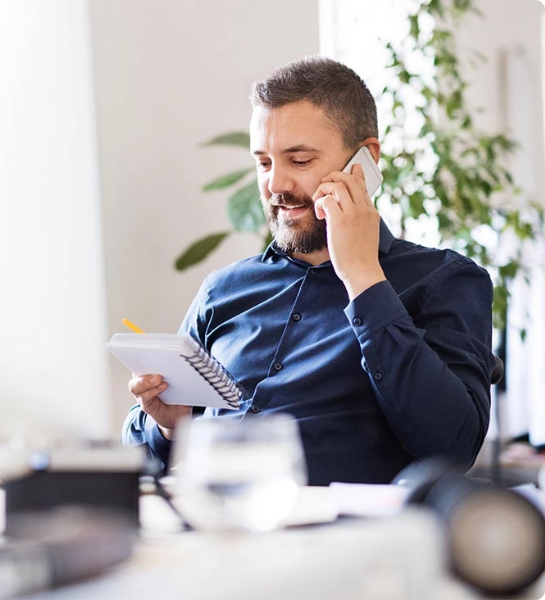 Metal Frames and Panels
Every manufacturer uses it as a standard term to describe the quality of the metal sheets. We have frames available in either 12-gauge or 14-gauge galvanized steel, and for the roofing panels, we use 29 Gauge or 26 GA premium steel. Steel gauge represents the thickness of the metal sheet; the lower the Gauge, the stronger the metal sheet. 12 gauge metal sheets have a thickness of 0.1084 inches, whereas a 14 gauge metal sheet is 0.0785 inches thick.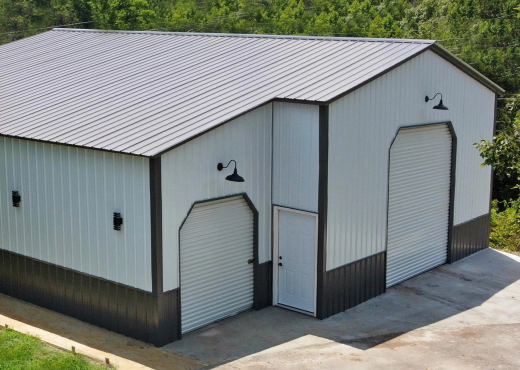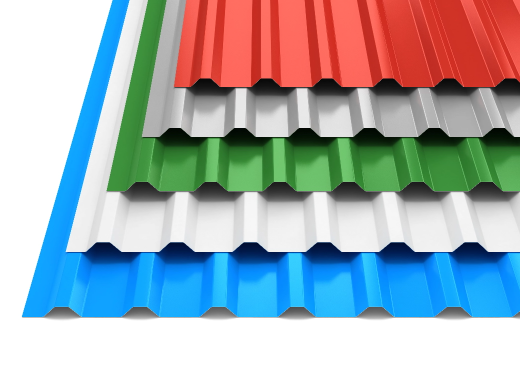 If you live in an area with rough weather conditions, we recommend the stronger and more robust 12-Gauge metal sheet option.
The 14-Gauge metal sheet is the industry standard for frame thickness and is accepted everywhere for building metal carports and garages. Both Gauges are safe to use in your building structures, including metal carports, steel barns, metal workshops, steel garages, custom metal buildings, RV Covers, and other utility carports. The 14 gauge tubular frame has 2 ½" x 2 ½" steel tubing, whereas the 12 gauge – 2 ¼" x 2 ¼" steel tubing which is Heavier and stronger than the 14 GA – 20-year limited warranty on rust-through of frame assuming routine user care/maintenance.
KANSAS

Metal Garage Accessories

Steel building accessories are essential to transform your building into eye candy. All accessories available at Carports Advisor include:

Gable End: The gable end is the end of a pitched roof. Gable ends are important architectural features that add strength to your metal structure.

Garage Overhead Door: The garage door is the gateway to your home. This is a home improvement investment that you can add to build an easy passage.

Windows:Metal building windows allow inlet of sunlight and give a beautiful view of your surroundings. There are a variety of quality windows for your metal building.

Sky Lights:Skylight is a light-transmitting structure that forms all or part of the roof space of a building for day-lighting purposes. The skylight panels come on a 36" Wide x 144" Long. These come with class "A" fire rate that can resist heat and can stand up to harsh conditions.

Walk-in Door: Walk indoors in your metal building gives seamless passage for your entry and exit from the metal structure.

Metal Building Insulation: Well insulated metal buildings prevent the growth of mold and mildew. It also prevents rust and corrosion. Proper insulation is beneficial to maintain the internal temperature.

Wainscoting: Using wainscoting, you can add an exceptional view to the exterior of your metal garage.
Types of Metal Buildings in
KANSAS
Kansas Metal buildings are available with different design and customization options. At Carports Advisor, we have segregated our entire catalog into three broad categories.
Shop By Size
12'-24' Wide: Metal buildings starting from 12' width are commonly termed as standard metal buildings that are broadly used for storage and parking purpose. These standard metal buildings can go up to a width of 24', depending upon your parking & storage requirements.
26'-30' Wide: Also called Triple wide metal buildings, these are used for parking, workshop, shop outlet, in-house office, or other basic operations. These steel structures are capable of serving your residential, agricultural, and other professional needs.
32'-40' Wide: Prefabricated metal buildings starting from 32' width come under commercial buildings. These buildings are used for commercial and industrial purposes. Every building buyer has custom needs for their business. Hence you can order commercial buildings starting from 32' to 40' for basic warehouse demands.
42'-50' Wide: You can choose 42'-50' wide metal buildings for Workshop, Warehouse, Farm building & other Commercial purposes. These buildings are highly recommended with vertical roof style to deliver high security and safety against adverse weather conditions.
52'-60' Wide: 52'-60' wide metal buildings are the biggest size metal structures that you can order. These high end commercial buildings can be used for diverse applications. These big buildings are installed without any internal support.
Shop By Type
Carports: Carports Advisor provides a wide range of steel carport made with 100% American manufactured. Our Kansas metal carports are made by renowned manufacturers and hence can serve you for the coming decades. Metal Carports are sufficient to shelter your car, RVs, boat, farm equipment, or anything else from the harsh weather conditions.
Garages: Whether you need a storage compartment to declutter your home or need extra space to park your vehicles, you always need a metal garage that can serve all your purposes.
Workshop: The metal workshop is best-fit for various necessities that range from protecting vehicles to using the vast space for your work or hobby. Metal Workshops are the most popular buildings due to versatility, efficiency, and high-quality steel construction.
RV Covers: Conventional RV covers aren't successful in protecting your Recreational Vehicles. Hence you need metal RV Covers to safeguard your RVs from environmental troubles. Steel RV Cores range in size from 18' wide up to 24' wide and come standard with 13' legs with the option to reach 16' tall. You can order it with double legs and double base rails for add-on protection and durability of your Steel RV Cover.
Triple Wide RV: You can park a standard-sized RV along with 1-2 cars without bothering about the available space. Triple Wide RV in Kansas can be used for parking purposes and sheltering your RV, Motorhome, and other vehicles.
Shop by Application
Residential: At Carports Advisor, you can order residential metal buildings that are solely made to serve your residential needs. You can further customize it to meet your expectations and expand your existing structure.
Industrial: Industrial metal buildings are essential to take advantage of wide space to store warehouse stuff, parking big machines, vehicles, and storing your farming stuff.
Recreational: Recreational steel buildings are in a trend where you can park your Recreational Vehicle or Motorhome. You can also utilize the space as a man cave or she-shed.
Parking Structures: For parking requirements, Carports Advisor does serve multiple building options that can safeguard your vehicles and secure them from hailstorms, downpour, high winds, heavy snowfall, and other weather calamities.
Easy Payment Options for Your Dream Metal Building
With every metal building in KS , you get multiple payment options. If you are struggling with financial hacks, don't worry. You can now opt from rent-to-own and financing options that let you pay a small deposit to order your dream metal structure and pay the rest afterward.
Metal Garage Building Financing in

KANSAS
We offer a stress-free financing option to pay your building amount via monthly installments. You can get metal building financing for any metal building that suits your needs; without any hidden charges. Our metal building financing program facilitates:
Flexible payment terms (24-72 months)
Financing available up to $50K Building price
Tie-ups with leading finance vendors
Payoff anytime
The quick and easy financing process
No hidden charges
Rent-to-Own Garages in

KANSAS
Metal Building Rent-To-Own program from Carports Advisor gives you a seamless buying experience with a small deposit at the initial level and monthly installments afterward. Among all, no credit checks are done, and you can get your RTO amount on the same day. Our RTO Program includes:
No credit check required
Flexible payment options
Affordable monthly payments
Payoff anytime
Instant approval
Ownership in 36 months or less
Still, having doubts? Don't worry, speak to our metal building experts at (336)-914-1654 and get clearance for all your doubts.
Carports Advisor Estimated Delivery Times
Every buyer asks for the quickest metal building delivery that saves time and money in protecting their essentials. However, the exact delivery time isn't guaranteed. But wait! Carports Advisor gives you estimated delivery times that update you the maximum possibility to get your metal building. According to all the completed projects, here is some data about the order delivery in the specified time range.
50% Orders (10-60 Days)
30% Orders (61-80 Days)
19% Orders (81-100 Days)
01% Orders (101 or More)
If you buy from us, there is a 50% probability that you get your building in the specified time interval. Furthermore, 30% of orders take 20 more days to reach their destination, and 19% of orders consume 81-100 days. If your delivery time surpasses 100 days and you are still in a queue for delivery, Carports Advisor steel would take off 10% of the balance due. Further, if you are willing to cancel your order, we assure you to do 100% refund.
Buy Top-Quality
KANSAS

Steel Buildings from Carports Advisor

Carports Advisor has dealerships of top metal building manufacturers in Kansas that provides endless customization options using 100% American made galvanized steel. We ensure you provide multiple benefits from our professional metal building specialists.
America's First Metal Building Real-time Comparison Platform
Latest Price & Offers Comparison Direct from Manufacturers
Buy Direct From The Manufacturer
Extensive Range of Buildings Customization & Color Options
High-Quality American Made Steel Buildings
Location-Based Real-time Pricing
Transparent Lead-Times
Excellent Customer Service & Communication
Professional and Experienced Team Ready to Advise
Areas of
KANSAS

Covered by Carports Advisor

Our metal buildings are available to be installed across the various cities of Kansas , including: