Metal Buildings in Ohio - The Buckeye State: From Heritage to Modernity
Ohio's history is rich and diverse, encompassing pivotal moments in American history. From playing a crucial role in the Underground Railroad during the 19th century to contributing significantly to the aerospace industry during the 20th century, Ohio has left an indelible mark on the nation.
Today, Ohio stands as a beacon of innovation, progress, and diverse industries. The heritage of Ohio seamlessly merges with the modern era, which is evident in the adoption of prefabricated steel buildings.
These structures provide a cost-effective and efficient solution for companies across different sectors, from manufacturing and warehousing to retail and agriculture. Ohio's commitment to progress and innovation is mirrored in the adaptability and durability of our metal buildings.
Popular Industries Running in Ohio: Thriving with Prefabricated Steel
Ohio is home to diverse industries that rely on the durability, flexibility, and versatility of steel buildings. Some of the popular industries that utilize metal buildings in Ohio include:
Agriculture and Farming: Ohio's rich agricultural heritage is reflected in its vast farmlands and thriving agribusinesses. Farmers and ranchers rely on metal buildings to store equipment, house livestock, and protect crops. Metal barns, storage sheds, and livestock shelters offer durability and versatility for the ever-changing agricultural sector demands.
Manufacturing and Warehousing: Ohio's history as a manufacturing powerhouse continues to thrive today. Metal buildings provide manufacturing facilities and warehouses with expansive spaces to accommodate machinery, equipment, and inventory. Their open layouts and customizable features make them ideal for efficient production and storage.
Automotive Industry: Ohio is a hub for the automotive industry, with manufacturers, suppliers, and dealerships located throughout the state. Metal buildings are commonly used for automotive workshops, showrooms, and storage facilities. These structures offer ample space for vehicle maintenance, repair, and display.
Construction and Contracting: Metal buildings play a crucial role in the construction and contracting industry. Contractors use them as job site offices, equipment storage, and temporary shelters. The durability and quick assembly of metal buildings make them essential for managing construction projects effectively.
Retail and Commercial: Retail establishments, ranging from small businesses to large chains, benefit from the versatility of metal buildings. Metal structures are used for retail stores, shopping centers, and commercial spaces. Their adaptability allows for creating appealing storefronts and functional interiors.
Equestrian and Equine Facilities: With a strong equestrian community, Ohio boasts a significant number of horse enthusiasts. Metal buildings are commonly used for equestrian facilities such as riding arenas, barns, stables, and horse shelters. These structures provide a safe and comfortable environment for horses and riders.
Food Processing and Agriculture: Ohio's thriving food processing industry relies on metal buildings for food storage, processing plants, and distribution centers. Metal structures offer the necessary space for food processing equipment, cold storage, and quality control facilities.
Energy and Utilities: Ohio's energy and utilities sector utilizes metal buildings for housing equipment, control centers, and maintenance facilities. These structures ensure the reliability and functionality of power generation and distribution systems.
Education and Institutional Facilities: Educational institutions and government agencies use metal buildings for various purposes, including classrooms, gymnasiums, administrative offices, and storage facilities. Metal buildings offer cost-effective solutions for accommodating growing student populations and fulfilling institutional needs.
Recreation and Entertainment: Recreational venues, such as sports complexes, community centers, and entertainment venues, often rely on metal buildings for their adaptable design and affordability. Metal structures provide spacious interiors for sports activities, gatherings, and performances. The widespread adoption of metal buildings across these industries in Ohio highlights their versatility, durability, and cost-effectiveness. As businesses and organizations evolve, metal buildings offer a reliable solution for meeting operational and storage requirements.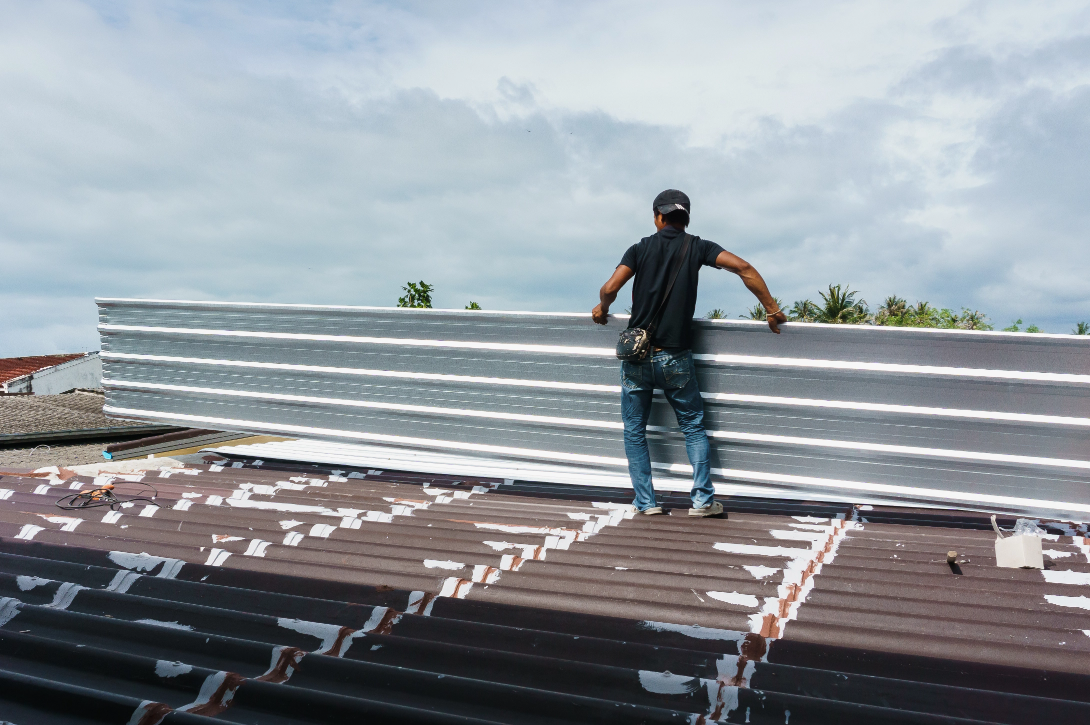 Why Invest In Ohio Metal Buildings: Durability in Every Season
Ohio's climate presents unique challenges, with cold winters and humid summers. Investing in a metal building that can withstand weather fluctuations is wise. Carports Advisor's metal buildings are built to withstand the harshest conditions, ensuring your investments remain protected year-round. The benefits of our metal buildings extend beyond weather resistance:
Low Maintenance:Our structures require minimal maintenance, saving you both time and money.
Exceptional Durability: Built with high-quality materials and precision engineering, our metal buildings are designed to stand the test of time.
Rust and Corrosion Resistance: Ohio's varying climate can lead to rust and corrosion, but our metal buildings are specifically designed to combat these issues effectively.
Investing in an Ohio metal building from Carports Advisor means investing in a structure that will serve you well for years to come, delivering lasting value and peace of mind. With our comprehensive customization options, you can tailor the design, size, and features of your metal building to meet your exact needs.
Certified OH Metal Buildings - A Smart & Long-Term Investment
Investing in a certified steel building from Carports Advisor is a smart and strategic decision. Our certified structures meet stringent industry standards, ensuring you receive the highest quality building. When you choose our certified metal buildings, you're making an investment in durability, reliability, and safety. Additionally, our buildings are fully customizable to meet your specific needs and preferences, allowing you to create a structure that perfectly aligns with your vision.
Let's Discuss Your Dream Steel Building in Ohio.
Speak to our OH metal building experts and share your custom requirements.
(336)-914-1654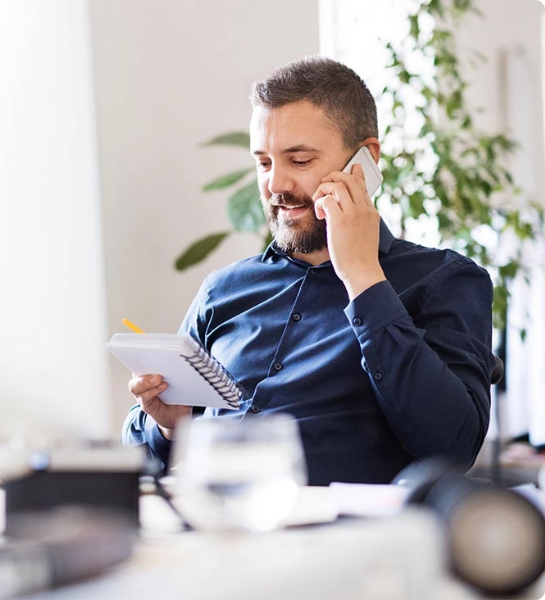 Metal Frames and Panels: Engineering Excellence for Ohio Structures
When it comes to metal buildings, the gauge of the metal sheets used for frames and panels is crucial in determining the structure's quality and strength. At Carports Advisor, we offer frames in 12-gauge and 14-gauge galvanized steel, ensuring that you have options catering to your specific requirements.
The gauge of steel sheeting also applies to roofing panels, which are available in 29 Gauge or 26 Gauge premium steel. This gauge represents the thickness of the metal sheet, with a lower gauge indicating a stronger sheet. For instance, 12-gauge metal sheets have a thickness of 0.1084 inches, while 14-gauge metal sheets are 0.0785 inches thick.
If you reside in an area prone to rough weather conditions, we strongly recommend opting for the more robust 12-Gauge metal sheet option. This choice ensures that your structure is well-equipped to handle the challenges posed by Ohio's climate.
The 14-Gauge metal sheet, on the other hand, stands as the industry standard for frame thickness and is widely accepted for constructing metal carports, garages, and other structures. Both gauges are designed to offer safety and reliability, making them suitable for a range of building structures, including metal carports, steel barns, workshops, garages, custom metal buildings, RV covers, and utility carports.
The tubular frame used in 14-gauge structures features 2 ½" x 2 ½" steel tubing, providing robustness and stability. On the other hand, the 12-gauge frame employs 2 ¼" x 2 ¼" steel tubing, which is heavier and stronger than the 14 Gauge tubing. As a testament to our commitment to quality, we offer a 20-year limited warranty on rust-through of frame, assuming routine user care and maintenance.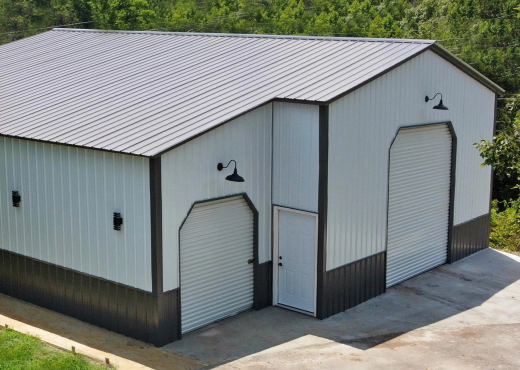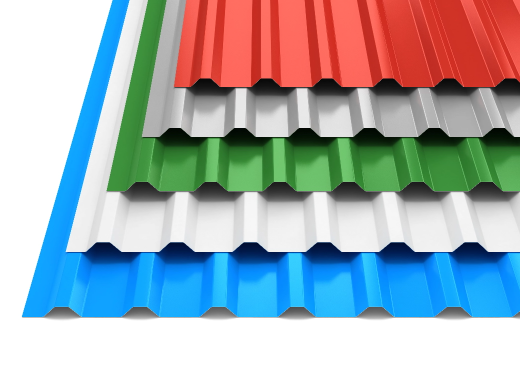 Ohio Metal Garage Accessories: Tailored Solutions for Your Needs
Enhancing the functionality and aesthetics of your metal building is made possible with a range of accessories available at Carports Advisor. Our comprehensive accessory options allow you to customize your structure to suit your specific needs and preferences. Some of the accessories we offer include:
Gable End: Add a finishing touch to your structure while enhancing its visual appeal with gable ends. These triangular extensions can complement various architectural styles.
Garage Overhead Door: Enhance accessibility and convenience with a garage overhead door. Choose from a range of sizes and styles to suit your requirements.
Windows: : Introduce natural light and ventilation into your metal building with strategically placed windows. We offer different window sizes and designs to cater to your preferences.
Sky Lights: Maximize natural lighting within your structure by incorporating skylights. These transparent panels allow daylight to permeate your space, reducing the need for artificial lighting.
Walk-in Door: Ensure easy access to your metal building with a walk-in door. Whether you need a primary entrance or an additional access point, our walk-in doors are designed for convenience and security.
Metal Building Insulation: Regulate temperature and create a comfortable environment within your structure with metal building insulation. This option is particularly beneficial if you plan to use your metal building as a workshop or storage space.
Wainscoting: Add a decorative and protective element to your building's lower walls with wainscoting. This design feature can enhance the visual appeal of your structure while also providing added durability. Choosing the right combination of accessories allows you to tailor your metal building to suit your unique needs and create a space that aligns perfectly with your vision.
Types of Metal Buildings in Ohio: Meeting Every Need
At Carports Advisor, we offer a comprehensive range of metal building options to cater to various needs and preferences. Our diverse selection ensures you can find the perfect solution for your requirements. Our metal buildings are organized into different categories based on size and type, providing you with a clear overview of the available options.
Ohio Metal Garage Buildings Based On Size
When selecting the size of your metal building, it's essential to consider your intended use and the available space. We offer metal garage buildings in various widths to accommodate different needs:
12'-24' Wide: Compact yet functional, these metal garage buildings are perfect for single-car storage, workshops, or additional storage space. Their versatile design allows for various applications.
26'-30' Wide: If you need more space for multiple vehicles, equipment, or other belongings, our 26'-30' wide metal garage buildings offer a practical solution. These structures provide ample room for your storage needs.
32'-40' Wide: With a width ranging from 32 to 40 feet, these metal garage buildings are well-suited for housing larger vehicles, such as trucks or recreational vehicles (RVs). They also serve as spacious workshops or storage facilities.
42'-50' Wide: If you require even more space for larger vehicles, machinery, or equipment, our 42'-50' wide metal garage buildings are the ideal choice. Their generous dimensions make them suitable for a wide range of purposes.
52'-60' Wide: Our 52'-60' wide metal garage buildings deliver unparalleled space for those seeking expansive storage solutions or commercial applications. Whether you need a large storage area, a commercial workshop, or a shelter for industrial equipment, these structures provide the required square footage.
Ohio Metal Garage Buildings - Sort By Type
Beyond size, the type of metal building you choose also plays a crucial role in meeting your specific needs. Our range of metal garage buildings includes the following types:
Carports: Carports provide shelter and protection for vehicles, ensuring they remain shielded from the elements. Available in various sizes and designs, carports offer a practical solution for vehicle storage.
Garages: Metal garages offer enclosed protection for vehicles, equipment, and belongings. With options for single-car and multi-car configurations, metal garages provide security and accessibility.
Workshop: If you require a dedicated space for creative or professional pursuits, our metal workshops provide an organized and functional environment. These structures offer the flexibility to customize your workspace according to your needs.
RV Covers: When it comes to protecting your recreational vehicle (RV), our RV covers offer a cost-effective solution. These covers shield your RV from the sun, rain, and other outdoor elements, helping to maintain its condition.
Triple Wide RV: Our triple-wide RV covers provide extensive protection and storage for larger recreational vehicles or those seeking additional space. These structures are designed to accommodate multiple vehicles or provide ample workspace.
Carports Advisor Ohio Metal Buildings For Every Purpose
At Carports Advisor, we recognize that different needs call for different solutions. That's why we offer a wide range of metal buildings tailored to various purposes and applications. Our metal buildings are categorized into the following segments to cater to diverse requirements:
Residential Metal Garages & Buildings: Whether you need a secure space to store your vehicles or a functional workshop, our residential metal garages and buildings provide the durability and flexibility you require. These structures are designed to complement your home and enhance your property.
Industrial Metal Garages & Buildings: Industries demand robust and reliable structures to support their operations. Our industrial metal garages and buildings provide the space and durability required to accommodate machinery, equipment, and other assets.
Recreational Metal Garages & Buildings: For recreational purposes, our metal garages and buildings offer a versatile space that can be customized to suit your hobbies or interests. Whether you're a car enthusiast, an artist, or a DIY enthusiast, our recreational metal buildings have you covered.
Parking Structures Metal Garages & Buildings: As urban areas continue to grow, the need for efficient parking solutions becomes paramount. Our parking structures offer a practical solution to accommodate vehicles in densely populated areas, providing convenience and organization.
Easy Payment Options for Your Dream Metal Building
At Carports Advisor, we understand that flexibility is key when it comes to financing your metal building project. That's why we offer two convenient payment options to make your dream of owning a metal building a reality:
Metal Garage Building Financing in

OHIO
We offer a stress-free financing option to pay your building amount via monthly installments. You can get metal building financing for any Metal building that suits your needs; without hidden charges. Our metal building financing program facilitates:
Flexible payment terms (24-72 months)
Financing available up to $50K Building price
Tie-ups with leading finance vendors
Payoff anytime
The quick and easy financing process
No hidden charges
Rent-to-Own Garages in

OHIO
Metal building Rent-To-Own program from Carports Advisor gives you a seamless buying experience with a small deposit at the initial level and monthly installments afterward. Among all, no credit checks are done, and you can get your RTO amount on the same day. Our RTO Program includes:
No credit check required
Flexible payment options
Affordable monthly payments
Payoff anytime
Instant approval
Ownership in 36 months or less
Why We Are the Best Metal Building Dealer in Ohio?
Choosing Carports Advisor as your metal building partner brings a range of advantages that set us apart:
Expertise: With years of experience, we possess the knowledge and expertise to guide you through the metal building selection and customization process.
Quality: Our commitment to quality ensures you receive a durable and reliable metal building that meets industry standards.
Customization: We offer extensive customization options, allowing you to tailor your metal building to your specific needs, preferences, and aesthetics.
Customer-Centric Approach: Your satisfaction is our priority. We are dedicated to delivering exceptional customer service and addressing your inquiries promptly.
Comprehensive Solutions: From selecting the right metal building to handling delivery and installation, we provide end-to-end solutions for your convenience.
Popular Delivery Locations in Ohio: Bringing Quality to Your Doorstep
We take pride in serving residents across Ohio, delivering high-quality metal buildings to various cities and regions. Our commitment to excellence extends to every corner of the state, ensuring that your metal building reaches you in pristine condition. Some of the popular delivery locations in Ohio include:
Whether you're in a bustling urban center or a tranquil rural area, we ensure that your metal building is delivered with care and precision. Our comprehensive delivery network allows us to serve customers across the state, bringing top-notch structures to your doorstep.