Understand The LEED Certification for Green Metal Buildings
The world is moving towards a sustainable lifestyle with minimal impact on nature and still provides diverse facilities (as needed). The construction industry has experienced huge upgrades since day one. Interestingly, it has today added the usage of steel for most of its structures. Metal buildings are considered a highly convenient and cost-effective option to get the finest structure without harming nature.
However, it's hard to acknowledge which construction option is more reliable in terms of "green" building solutions? Hence, the US Green Building Council came up with the LEED rating system that provides valid certifications to every construction based on their impact on nature.
If you are a newbie buyer or already own one, it's crucial to know whether you have a LEED-certified metal building or not. If you do, what does the certification tell you about the steel structure?
First, let's move back to the history of LEED and its different levels of certifications.
About LEED Program:
The LEED program came into existence in 1998 in the United States of America. Since then, it is in use worldwide. In simple terms, it is a rating system that tells how well your steel structure is against different "green" parameters. Level of certifications w.r.t their points are as below:
Levels of Certification
Certified (40-49 points)
Silver (50-59 points)
Gold (60-79 points)
Platinum (80+ points)
These points are allotted based on your building's performance on multiple criteria. If they meet the maximum criteria, they are given Platinum certification.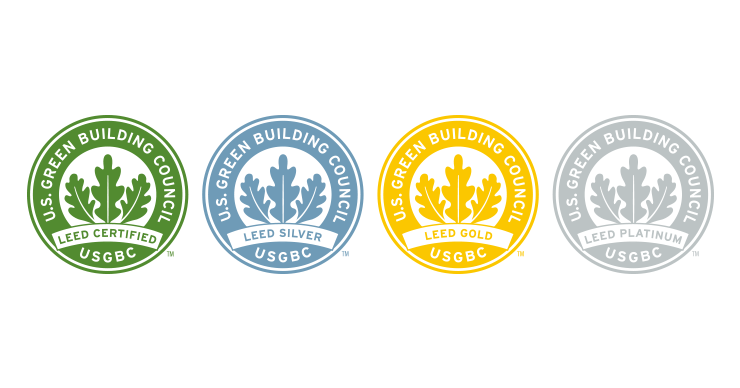 Now, what are the categories on which these points are allotted to any metal building?
Here they are:
Location and Transportation: Everyone knows that prefab steel buildings can be installed at almost any place. Moreover, they can be delivered to any site. Hence, the steel building meets the LEED criteria of easy transportation to mass transit with sustainable amenities.
With metal buildings, the demand for pavements is decreased, and practice for green vehicles is encouraged. Cumulatively, it contributes to the validation for this LEED category.
Sustainable Sites: Another category of LEED certification includes minimizing onsite efforts. Metal buildings are mostly made offsite (at the manufacturing units). Hence, it only requires onsite assembly that saves your time and additional labor. The entire package, including prefabricated components, is delivered to your site, reducing onsite efforts. It ultimately reduces the energy consumption required for onsite building installation.
Moreover, metal roofs are considered cool; hence it helps the ground to stay cool and maintain an average temperature. In short, your structure qualifies for this LEED category.
Water Efficiency: Any idea that supports the concept of rainwater conservation and minimizes the use of external irrigation of plants is highly beneficial in today's era. Smartly built custom metal buildings with proper management of gutters and downspouts helps in conserving rainwater, which can be helpful in numerous other purposes.
Further, vertical roof metal structures encourage water runoff. Hence, the hurdle of still water is omitted, and the freshwater can be directly stored. Steel structures have the potential to manage water efficiently; hence they also qualify this category.
Energy and Atmosphere: Prefab steel buildings outrank all other alternatives in this category. Saving energy and protecting the atmosphere is a vital trait of metal buildings. You are provided with multiple insulation options that help you barricade outer temperature from inside. A fully insulated metal structure can often keep the inside temperature warm and maintain the right temperature for the habitat.
Additionally, the installation of skylight, windows, and doors let's natural light enter the structure and saves power consumption. Nowadays, the installation of solar PV systems is also in huge demand that generates power for daily usage, omitting the need for external electrical connections.
Materials and Resources: Do you know that construction material and resources used are also considered to acknowledge your building's LEED rating? Life Cycle Assessments (LCA's) are the factor that includes the historical data and considers the impact of material and resources on nature.
Interestingly, the steel used in clear span buildings doesn't emit excessive toxic residue that can harm the environment in any way. Nowadays, whenever a building is demolished, 100% steel is reused for other construction projects. This encourages energy-saving and supports lightweight building constructions.
Indoor Environmental Quality: People mostly prefer living within a home to hovering under extreme sunlight. Hence your building condition directly impacts human health. LEED rating ensures the natural light, exterior view, build quality, and other parameters are sustainable for human beings.
Prefab steel building matches perfectly with the LEED standards and hence provides you a healthy living area. That's the reason steel structures are also considered barndominium.
Any building that fulfills these categories qualifies to get a specific LEED rating. Finally, based on the ratings, LEED certification is provided.
Now, you are satisfied with the fact the custom steel buildings are the best and utmost preference in the construction industry. At Carports Advisor, you can choose the finest metal building that best fits your budget and serves your needs. You can either order any steel building as-is or customize it to meet your personalized needs.
Finance is not an issue with Carports Advisor. We provide you metal building RTO and financing options that minimize your financial problem and make you capable of owning any steel structure. For more knowledge about metal buildings, financing options, or other queries, you can call us at (336)-914-1654.